We want to congratulate Mrs. Jaquinde for being selected as our Teacher of the Year.
Mrs. Jaquinde has been in the field of education for 15 years . She has been a co-teacher, a kinder teacher and mentor for first year teachers. She also has tutored outside the school to ensure that our students achieve their academic potential. She continues to have the passion and the dedication to work with her students. Her eyes light up every time she shares the great practices occurring in her class. "I am motivated and pushed by my team to help my students learn" said Mrs. Jaquinde. Please join me in congratulating, Mrs. Jaquinde our teacher of the year 2013-2014.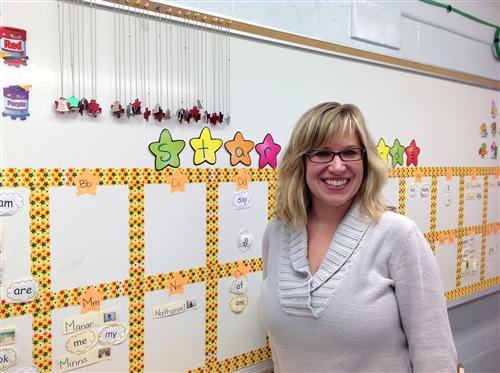 Mrs. Jaquinde - Teacher of the Year


We also want to recognize Mrs. Foster for being selected as our First year teacher of the Year. Mrs. Foster has done an amazing job in her classroom. Anyone can walk in to her classroom any day and see her students actively engaged in her lessons. Mrs. Foster is one of our PALS teachers and has been an active teacher in our school's effort to keep our school safe.


Mrs. Foster - First Year Teacher of the Year
We are very happy to have Mrs. Monge as our Bilingual teacher of the year. Mrs. Monge has been part of our PreK team. She has been a leader and a mentor in our school.
Her students are always engaged and have a great time while they learn. She often asks for the assistance of her guitar Molly to assist her with classroom instruction while singing together. Her colleagues on the kindergarten team say she does a great job preparing her students to achieve their academic goals.
She has done an exceptional job with many of our school initiatives.
Great job Mrs. Monge!!!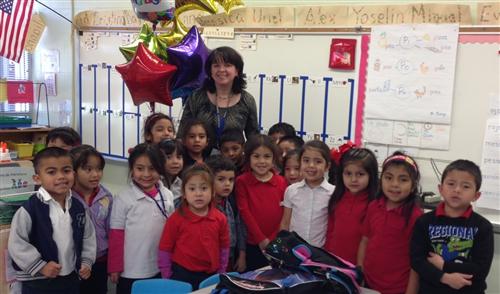 Mrs. Monge - Bilingual Teacher of the Year
Thank you teachers for all of your efforts.
We appreciate you.