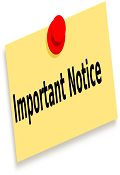 Dress Code Modification
Fall Semester
2017
At Sterling High School, our dress code policy is to be followed by all students. Enforcement of our dress code is to provide a safe and orderly learning environment. A student's dress and general appearance should not be so extreme that it draws attention to the student, nor should dress and appearance detract or interfere with the teaching and learning in the classroom.
Clarification: If you are unsure if your clothing meets the dress code, you most obtain approval from a school administrator BEFORE WEARING IT TO SCHOOL.
ID Badges: ID badges must be worn each class period, every day. Badges must be worn on a lanyard or provided clip above the waist.
Tops: Crop tops, tube tops, halters and spaghetti straps are unacceptable. Undergarments should not be exposed.
Bottoms: Pants must be worn properly at the waist and secured with a belt. Hems of shorts must be at the knee when arms are resting at the sides. Form fitting garments such as spandex, tights, and leggings may not be worn. Basketball/athletic shorts may not be worn. Baggy, oversized, or sagging pants are prohibited.
All male students must wear a belt everyday. Shirt tails must be tucked at all times. NO EXCEPTIONS.
Shoes: Appropriate, safe, footwear must be worn at all times. No flip flops, sandals, open toe or back-out shoes are allowed. Hats and head coverings may only be worn outside unless for Religious Beliefs. Absolutely no Bandannas.
No clothing will be allowed that contains profanity, alcohol/drug references, or defames, degrades or is offensive to a particular group.
**Note: Sterling Uniforms will be required beginning January 8, 2018. **