We need your help for our Spring Festival/Necesitamos su colaboración para el Festival de Primavera
NOW ENROLLING FROM 8:30-3:00
MATRICULACIÓN PARA PRE-KINDER
AHORA MATRICULANDO DE 8:30-3:00
Students, parents, faculty

, and s

taff at Davila Elementary would like to congratulate our principal, Ms. Hernandez, for having been granted the Excellence in Leadership Award!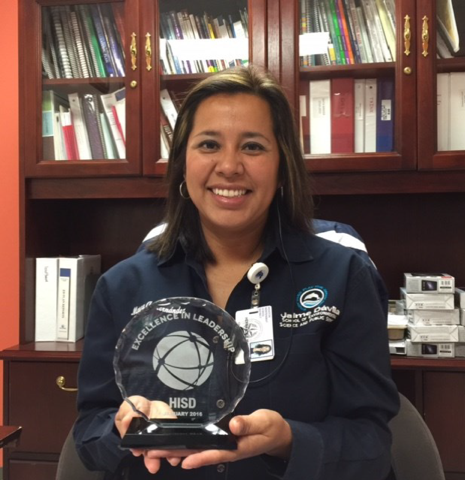 ¡Los alumnos, padres, maestros y personal de la Primaria Dávila desean f
elicitar a su directora, Ms. Hernández, por haber recibido el Premio a la Excelencia en el Liderazgo!
Welcome to the 2015-2016 school year! I am very excited to announce that this coming school year we are starting the Dual Language Program in Pre-Kindergarten and Kindergarten. I take great pride in knowing that Davila Elementary Scholars attain a high level of academic achievement through rigorous instruction and engaging learning experiences.
Our focus for this year is simple: reading, math, science, and attendance. These are all key areas that will shape how Davila Elementary School is perceived by our students, parents, teachers, and the community.
Sincerely,
Mayra A. Hernandez
Principal
Queridas familias:
¡Bienvenidos al año escolar 2015-2016! Estoy emocionada de anunciarles que este nuevo año escolar empezaremos el Programa de Doble Vía en Pre-Kínder y Kínder. Me siento muy orgullosa de saber que los estudiantes de Dávila alcancen un alto nivel de logro académico a través de una rigurosa instrucción e interesantes experiencias de aprendizaje.
Nuestros objetivos para este año son simples: lectura, matemáticas, ciencias y la asistencia. Todas estas son áreas claves que determinan cómo la Escuela Primaria Dávila es percibida por nuestros estudiantes, padres, maestros y comunidad.
Atentamente,
Mayra A. Hernandez
Directora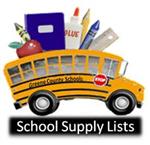 School Supplies 2015 - 2016 / Lista de Útiles 2015 - 2016