---
---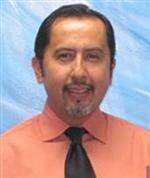 Read About Our School's Principal, Mr. Rivas

Making education possible for newly arrived immigrant students who balance work, family and
academics.
---
Welcome to Liberty High School
The H.I.S.D. Newcomers Charter High School (now Liberty High School) was approved by the H.I.S.D. Board of Education on September 9, 2004 and opened on January 10, 2005 on the campus of Lee High School. There were 125 students enrolled on opening night. The school opened its doors already having exceeded the projected starting student enrollment of 75 students. Currently, Liberty High School serves 222 students between the ages of 17 and 25 who are recent immigrants to the United States and who have no or few credits towards a high school diploma.

Our school's Vision is to provide the highest quality secondary education to overage, immigrant students. In so doing, we will graduate students with a high school diploma, thus creating a pathway to higher education.


Our school's Mission is to provide a setting for young adult learners where they will develop the linguistic and cognitive skills necessary for success in high school, college and beyond.