UIL REGION 4 STUDENT CONGRESS
Congratulations to Liberty students who participated
in the UIL Region 4 Student Congress at Bellaire High
School.
Momin was awarded 2nd place and has advanced to
compete in Austin. Elvis won 5th place and will be
regional alternate.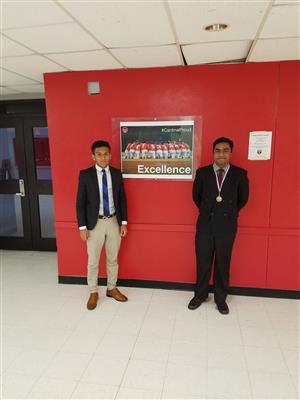 LIBERTY HOSTS DEBATE FOR TRUSTEE
The 3 Candidates who are vying for the position of
HISD School Board Trustee of District VII were hosted
in debate by Liberty High School at the Southwest
Center October 20th.
Victoria Bryant, Anne Sung and John Luman shared
opinions and insight during the debate which was
moderated by Momin Abdul.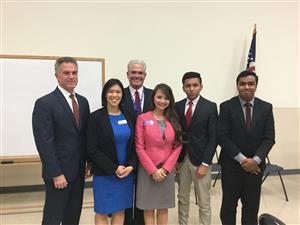 Thank you

Trader Joe's

for your community
involvement and generosity to our students!
Baylor School of Medicine
Ms. de Haro, a Neuroscience researcher for
Baylor School School of Medicine taught
students how to prepare microscopic slides.
The students loved the class!