LIBERTY BRINGS HOME TROPHIES
IN
HOUSTON URBAN DEBATE LEAGUE
AND
UIL'S CROSS - EXAMINATION DEBATE MEET
CONGRATULATIONS to Liberty's UIL team who
placed 1st, 2nd, 3rd and 4th in the UIL Debate Meet.
First Place: H. Panhwar and H. Jimenez (advanced to state)
Second Place: M. Panhwar and D. Vaccaro (advanced to state)
Third Place: H. Maldonado and E.Nieto
Fourth Place: B. De Paz and H. Velasquez
CONGRATULATIONS to 3rd place winners in
Varsity Cross - Examination Debate in the Houston
Urban Debate League's annual champion tournament.
H. Jimenez and H. Panhwar -trophy winners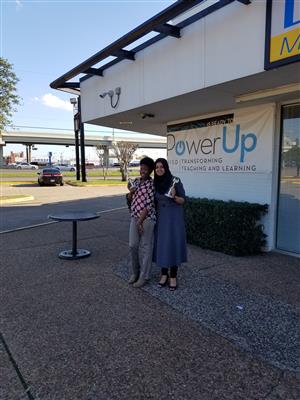 Thank you to Mr. Klein, Debate coach extrordinaire!!
CONGRATULATIONS SCHOLARSHIP RECIPIENT
HAJRA P.
HAJRA arrived in Austin last Saturday as a Texas Top 10
Finalist in the Veteran of Foreign Wars Voice of Democracy
essay contest. Her themed essay, "My Responsibility to America",
won 5th place. Hajra returned to Houston with an award and
a scholarship.
Congratulations!!!!!
LIBERTY WINS AWARDS AT HISD UIL
ACADEMIC INVITATIONAL TOURNAMENT


Priscilla A: 2nd Place in Feature Writing, 4th Place in
Editorial Writing
Elvis M: 1st Place in Persuasive Speaking, 6th Place
in Lincoln-Douglas Debate
Hajra P : 2nd Place in Informative Speaking and
3rd Place in Editorail Writing
Tomas Y: 7th Place in Headline Writing, 8th Place in
Feature Writing
Nahom Z: 6th Place in Persuasive Speaking
Momin P placed second in the regional leg of the
American Legion Oratorical Contest in Port Lavaca..
Congratulations!
Thank you

Trader Joe's

for your community
involvement and generosity to our students!
Baylor School of Medicine
Ms. de Haro, a Neuroscience researcher for
Baylor School School of Medicine taught
students how to prepare microscopic slides.
The students loved the class!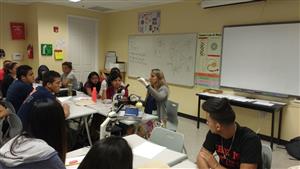 RICE UNIVERSITY at LIBERTY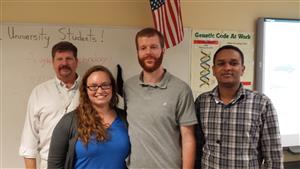 Rice Graduates inform Liberty students of
various careers in STEM.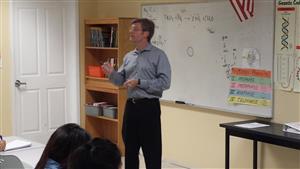 Dr. Johns-Krull, Dept. Of Physic & Astronomy
Rice University, Guest Lecturer
Liberty High School Mission Statement
The mission of our school is to provide a setting for young
adult learners where they will develop the linguistic and
cognitive skills necessary for success in high school, college
and beyond.
Many Cultures, Many Minds, One Goal ACADEMIC SUCCESS