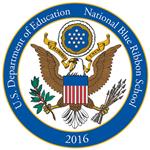 Lovett Elementary School has been named a 2016 National Blue Ribbon School by the United States Department of Education.
For more information about the program, please visit the National Blue Ribbon Schools Program website.
---
Lovett Elementary School is a 2016 Magnet Schools of America
National Award of Merit Recipient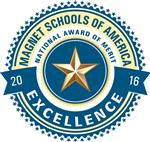 ---
Lovett Student Art Work featured in
---
Dot Day from Lovett ES on Vimeo.
---
90.1 KPFT Features Lovett Art Teacher Rickey Polidore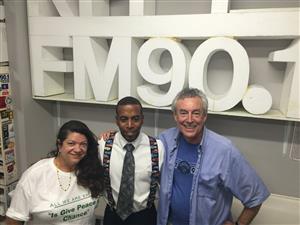 Mr. Polidore recently sat down with Duane Bradley and Marlo Blu from 90.1 KPFT to discuss Lovett's art program and the school's participation in the annual Houston Art Car Parade. You can listen to the interview by visiting the

90.1 KPFT Open Journal
and selecting the link to the Monday, August 15th show.
---
Congratulations to our Lovett art students, who presented their 2016 Art Car Parade entry, OWLWAYS in the ARTISTIC Frame of Mind, this past Saturday. The car earned first place in the Overall Best Art Car Parade.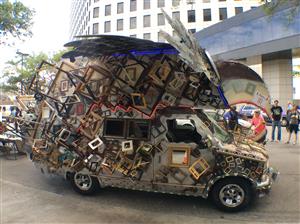 ---
Are you concerned about safety on the Internet?
Houston ISD now has a
Cybersafety Website
for students, parents and faculty.
---
Please consider donating your time to Lovett by visiting the link below.
---
WHOS TV Presents "LOVE IT AT LOVETT"