Lovett Chamber Orchestra Performs at Bayland Community Center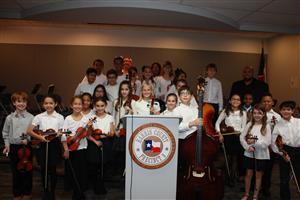 Under the direction of Mr. Stephen Cobb, the Lovett Chamber Orchestra performed at the Bayland Community Center on Thursday, December 4th. Through Meyerland's Fine Arts community, the Orchestra was asked to perform for the local AARP's December meeting. Thirty students performed a selection of Holiday pieces for the delighted AARP members. Director, Stephen Cobb, was honored to be invited and the children were excited to play for the community members.
---
Orchestra and Visual Arts Students Attend the Houston Symphony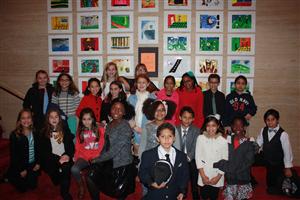 On Friday, November 14, a fortunate group of Lovett Elementary Orchestra members and Fine Arts students attended a special event hosted by the Houston Symphony's new Composer in Residence, Gabriela Lena Frank.
Students who attended this event had the opportunity to meet with Frank and talk about her inspiration and experiences as a composer as well as having their own artwork put on display in Jones Hall.
---
Viva Mexico Program Visits Lovett Elementary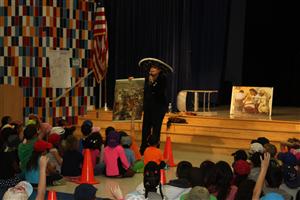 Gabriela Villegas of Young Audiences Arts for Learning brought the Viva Mexico! experience to Lovett Elementary School. Students enjoyed a selection of songs from Mexico, learned about Mexican folklore and history, viewed beautiful sombreros and rebozos, and got to dance the Macarena!
---
Student Council Elections
The votes are in!
Congratulations to the following Lovett Elementary Student Council Members
for the 2014-15 school year:
Jade LaDay
Secretary
Avery Jeffries
Vice President
Lillian Hurysz
President
---
Blue Gnus Performs at Lovett Elementary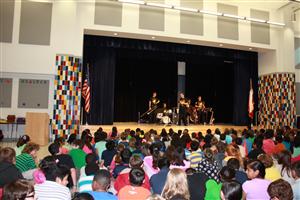 The Blue Gnus jazz group performed for students on Sept. 24th.
The concert included a sampling of jazz music throughout the ages and a brief history of the people who influenced jazz. Many thanks to Blue Gnus and Young Audiences of Houston for a wonderful performance.
---
Meyerland Celebrates Sixty Years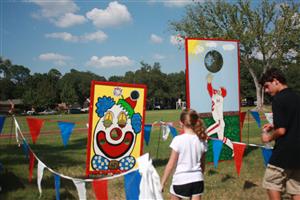 Lovett Elementary recently served as the site of Meyerland's 60th anniversary celebration.
Families of Lovett Elementary community attended the festivities on Sunday, September 21.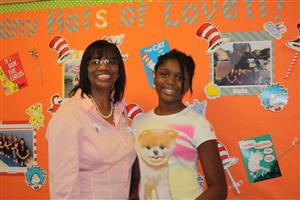 Lovett Elementary students invited their grandparents to the school on Friday, September 12, 2014. The entire school celebrated Grandparents' Day with a parade led by the Lovett Elementary band.