HISD named education 'Super-Hero' by Learning Counsel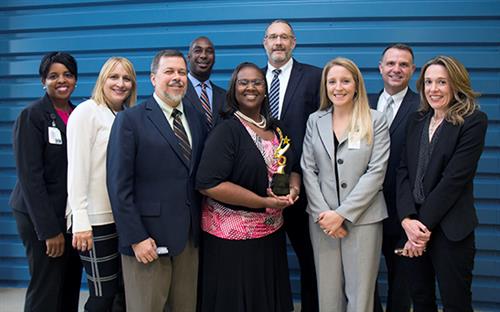 HISD was recently surprised with the Super-Hero Award from The Learning Counsel, a research institute and media hub focused on the K-12 transition to digital curriculum.
HISD Senior Information Technology Manager Beatriz Arnillas accepted the award on behalf of Team HISD at the counsel's conference Nov. 15.
"This was a total surprise," said Arnillas, who was presenting on behalf of HISD at The Learning Counsel's annual gathering of school superintendents, tech and instructional administrators, curriculum specialists, and thousands of digital curriculum publishers. "This award goes to all the members of Team HISD who have been working cross-functionally for the past several years to digitally transform teaching and learning at HISD."
Click here to read more about the award.