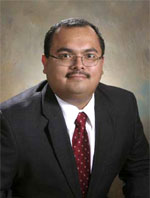 Mr. Bobadilla joined HISD in 2010. His responsibilities include providing leadership to a team of almost 7,000 employees and overseeing an annual operating budget of over $240 million for all Business Operations areas. Mr. Bobadilla oversees construction bond programs totaling more than $3 billion and a real estate portfolio with over 30 million square feet of facility space in more than 600 buildings at more than 300 locations spread out over 300 square miles. In addition, Mr. Bobadilla is responsible for a bus fleet of almost 1,000 buses that travel over 14 million miles annually and a food services operation that serves more than 240,000 meals each day. The Business Operations team includes facilities, construction (bond), transportation, food services, police, business assistance, risk management, insurance, warehousing, and other related business areas.

Under Mr. Bobadilla's leadership, the Business Operations team has supported and garnered many awards, accolades and accomplishments that include:
Distinguished Service Award, Council of the Great City Schools
Broad Prize for Urban Education, Eli and Edythe Broad Foundation
Greater Houston Business Procurement Forum Distinguished Supplier Diversity Award
Leadership in Action Award, Leadership Houston
Green Pioneer Award, Texas Gulf Coast Chapter of the U.S. Green Building Council
2012 Bond- In November 2012, voters approved a $1.89 billion school construction bond—the largest in the history of Texas—with a 69 percent margin of support
Mayor of Houston recognition with the J. Howard Rambin III Founder's Award
Telly Award- Educational Safety Video
100 Best Fleets Award, Government Fleet: 2011, 2012, 2013, 2014
Government Green Fleet Award, Government Fleet: 2011, 2012, 2013
Excellence in Public Fleet Sustainability Award, National Pupil Transportation Association
Larson Quality Safety Award nomination, National Pupil Transportation Association
Health and Hunger Champions Award for Best Practice Model, Hunger Free Texans
Mr. Bobadilla received a bachelor's degree in organizational management at Warner Southern College, a master's degree in business administration at Webster University's School of Business and Technology, and a Juris Doctor degree at Florida A&M University's College of Law. Mr. Bobadilla is a certified general contractor and a licensed attorney in the state of Florida. He is also certified as a Leadership in Energy and Environmental Design Accredited Professional (LEED AP), a Project Management Professional (PMP), and a Certified Educational Facilities Planner (CEFP). With almost 20 years in the industry, Mr. Bobadilla has held various leadership positions in government and private industry successfully overseeing significant organizational improvement plans, strategic initiatives, and program/construction management for major construction projects and programs.
Contact Information:

Chief Operating Officer Leo Bobadilla
Houston Independent School District
4400 West 18th Street, Houston, TX 77092-8501
Phone: 713-556-6150; Fax: 713-556-6015
E-mail: lbobadil@houstonisd.org