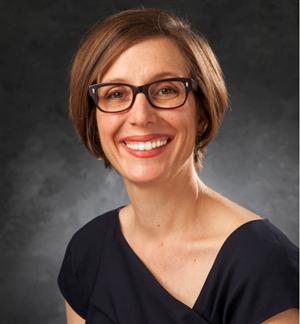 Anna Eastman's involvement as parent leader in public education and her passionate advocacy for the arts, public health, and social justice led to her election to the HISD Board of Education in 2009 and re-election in 2013.

An HISD parent since 2002, she spearheaded and led the William Travis Elementary School Parent Teacher Association (PTA) Ad Hoc Transition Committee in 2003, which facilitated the move of students to temporary buildings while the school was closed for major renovations. From 2005 to 2007 she served as PTA president at Travis.
A product of public schools in Richardson, Texas, Eastman graduated from the University of Texas in 1992 with a bachelor of fine arts degree in art history and earned a master of social work degree in 1993 from Our Lady of the Lake University. After receiving her degree, Eastman worked as a lead social worker for Communities in Schools in San Antonio.
In 2002, Eastman and her husband, Brad, cofounded the 11½ Street Foundation, which has recognized outstanding veteran teachers with monetary awards. Today, the foundation provides college scholarships to at-risk children who have graduated from HISD's Heights (formerly Reagan) and Northside (formerly Jefferson Davis) High Schools.
As a trustee, she has consistently been involved in board leadership, and has held each leadership position: president, second vice president, secretary, and assistant secretary.
In addition to her commitment to public education, Eastman currently serves on the advisory boards for Holocaust Museum Houston and the Recipe for Success Foundation. She is also a member of the Undies for Everyone Board of Directors and serves on the Houston Grand Opera HGOco Committee. Twice, she has been nominated as Ally Grand Marshal for the Houston Gay Pride Parade because of her support of lesbian, gay, bisexual, and transgender issues. She is an American Leadership Forum Senior Fellow.