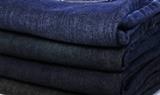 Parents, please remember that students should continue to be in dress code throughout the school year. As always, thank you for your support.
IMPORTANT CHANGES: For 2016-2017, if a student would like to wear jeans to school, they must be blue, plain, dark and without ANY decoration. Ripped, torn, faded, colored, decorated, skinny jeans, or jeans with holes are not acceptable. This is the last year that Longfellow will include jeans as part of our standard school dress. Most schools in our area do not allow jeans to be worn at all. As always, thank you for your understanding.
This year's Sales Tax Holiday is Aug. 5 - 7.
As in previous years, the law exempts most clothing, footwear, school supplies and backpacks priced under $100 from sales and use taxes, which could save shoppers about $8 on every $100 they spend.
Click here
for more information.
---