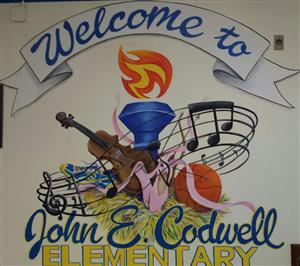 Within a college bound culture, John E. Codwell School of Fine Arts and Physical Development inspires, requires and delivers academic success to all students.
Vision:
John E. Codwell scholars will exit our doors above grade level to be academically successful in middle school and beyond.
Values:
High Academic Expectations
High Behavioral Expectations
The first glimpse of Sterling H.S. New School!