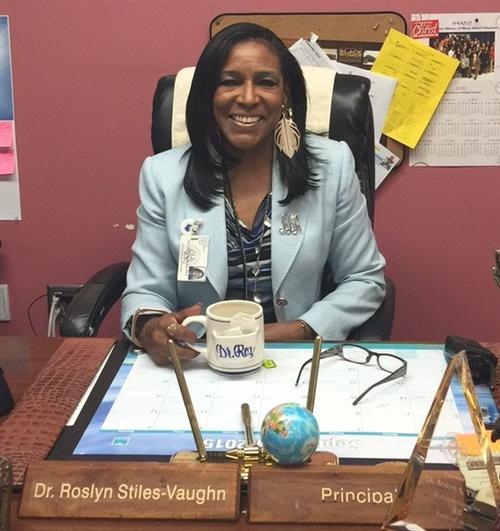 Welcome to the
virtual world of Anderson Elementary Dual Language School. It is our hope and desire that we are able to serve you by allowing you to have ready access to all the information you need. W
e are working on a daily basis to provide a safe and secure learning environment while providing opportunities for all scholars to reach their full potential as they train to become the leaders of tomorrow, all while enjoying learning!
For 37 years, I have proudly served the Houston Independent School District. The first 8 years were spent as an ESL Teacher at Scarborough and Brookline Elementary Schools. The last 29 years have been spent, right here, at Anderson. I began as a classroom teacher and was elevated amongst the ranks to Principal, where I have spent the last 17 years. I jokingly say, "I didn't 'grow up,' I 'grew old' at Anderson."
I started my college career at the early age of 16 at the University of Houston, where I received a Bachelor of Science Degree in Elementary Education. Later, I earned both my Master's and Doctoral Degrees from Texas Southern University in Educational Administration.
During my time away from Anderson, I enjoy writing poetry and performing Spoken Word. I currently am writing my first novel, which will be published soon. I am an active member of the Fountain of Praise Church, serving on the Leadership Team with Co-Pastor Mia K. Wright, and several additional ministries. I am also the proud mother of two wonderful children, Joseph (32) wife-Stephanie; Jasmine (29) husband-Nigil, who have followed in my footsteps and have become educators. In addition, I have two wonderful grandchildren, Gabrielle (8) and Lauren (3), who are the light of my life.
As always, here at Anderson we strive to provide the very best for our children by connecting with you in a very real manner. I love being your Servant Leader, and look forward to continuing to build global citizens of tomorrow!
Dr. Roslyn Stiles Vaughn