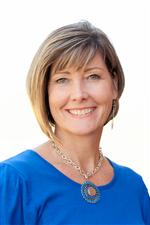 Dear Parents, Families and Friends of Westside,
As the principal of this truly unique comprehensive high school, I am energized and deeply committed to making a positive difference in the lives of your children. Our remarkable staff, involved parents and committed students come together to make Westside a wonderful place to be challenged intellectually, grow socially, and develop as independent thinkers and problem solvers. Setting high academic expectations for all children coupled with high standards for teaching and learning is what drives our work every single day, and for which supportive systems for both students and teachers are built.
An integral part of Westside's rich academic reputation has been built on the strength of our Advanced Placement program which boasts 62 various PreAP and AP courses! Taking the most challenging courses available is the surest sign of college readiness, not to mention the possibilities of earning up to a semester of college credit for free.
Given the importance of 21st century skills and industry trends that underscore the comprehensive role that technology plays in virtually all career fields, Westside provides tremendous opportunities for students to pursue (or rule out) a variety of career fields through course electives, field activities, internships, and/or certifications in the area of their interest while developing a deeper understanding of technological literacy. These opportunities are all possible for both zoned and magnet students' through Westside's magnet program, Integrated Technology through Career Pathways. There are five areas of interest for students to explore:
Applied Science & Health Professions

Media Relations

Computing Sciences & Engineering

Performing and Visual Arts

Business & Entrepreneurship
Since our doors opened in 2000, our core values reflect a commitment to provide students with personalized support in a variety of ways. Our responsibility is to make sure your child has a positive relationship with his/her dean. With a maximum student load of approximately 300 students, house deans are able to know their students and address the needs of the whole-child. A child's sense of belonging is a key component of emotional and social wellness at school; therefore, we strongly encourage every Westside wolf to belong to at least one club, activity or program, and there are over 100 from which to choose, not to mention Westside's prowess in athletic, fine arts, and academic competitions! This approach helps to instill within our student body a sense of personal pride and love of and for our school.
As we provide students with what is needed at school, we believe that education occurs in each home and in the community. With parents as our partners, our children can work to their fullest potential. Though we are proud of our past successes, we do not rest on them, and we continually raise expectations for ourselves as a learning community. Whether you are an existing or future Westside family, I invite you to be a positive force in this work!
I am looking forward to working with you and your student(s) as we work toward an academically successful school year.
Most Sincerely,
Peggi Stewart, Principal
fstewar2@houstonisd.org
281-920-8000