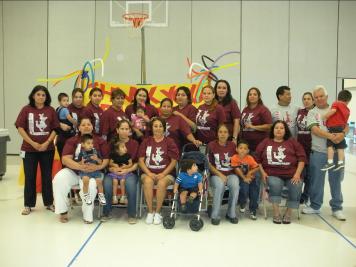 Just a breif note about what your school's PTA does….

PTA provides bus transportation for school fieldtrips. PTA also provides uniforms and coats for children who's parents are financially challenged. Every year for the kids that are moving on to middle school, the PTA takes the children on a trip to SanAntonio, to Sea World of Texas. This year the PTA is taking the children to Fiesta Texas.

The PTA also provides door prizes for the kids that have tutorials on Saturday, as an incentive for them to attend.

The PTA also coordinates the collection of box tops which is part of the Program Box Tops for Education. This year Ketelsen Elementary received approximately $1,200 in revenue for the collection of box tops, so parents please keep sending in those Box Tops.

The Ketelsen PTA would not exist without the support of the parents. The 2011-2012 year was a busy year for us. We started with the membership drive which brought in almost 300 members. We also had the winter festival, The Halloween Dance, valentines bears and balloon fundraiser, and then the Easter Basket Fundraiser, we also had the 5th grade Car Wash/Barbeque fundraiser. Every cent raised is given back to the school for the kids.

So for the 2012-2013 year we want to do more. If anyone has any ideas for additional fundraising, please feel free to let us know. We have approximately 700 kids at Ketelsen and we would like to have that many parents as members. The more parents there are the more PTA can accomplish.

Ketelsen PTA is committed to our kids here at Ketelsen Elementary.
Alma Fernandez


President

Mario Martinez
Vice President
Carmen Reyes
Treasurer
Claudia Macias
Secretary
Maria Estrada
Parliamentarian
Yesenia Cruz
Historian