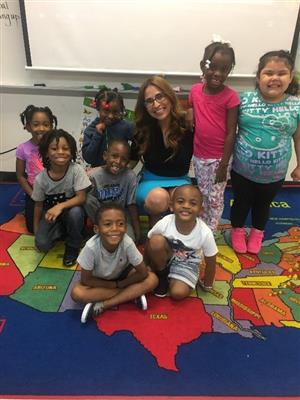 Dear Parents and Students:
Welcome to the B.K. Bruce Elementary School, home of the Mighty Bulldogs!
We consider it a great privilege to work with your children and look forward to fostering a fun, nurturing, and challenging learning environment.
This year, the staff at Bruce will put extra emphasis on collaborating with each other so that students are receiving the best instruction possible. We believe that all students have the ability to succeed both academically and personally and look forward to working with students to accomplish this goal.
Parental involvement is a key component to the success of students. I would like to invite all parents to be a part of our school community. We welcome and encourage parent volunteers and hope that you will take advantage of the many opportunities that will be available to you.
These opportunities will include attending/volunteering at events, working in classrooms, chaperoning field trips, and more. Please contact your child's teacher for ways to become involved in the classroom. You can also find information on upcoming events and volunteer opportunities on our website.
We are excited about the growth in student performance this past year and we look to the future with excitement and joy as we work tirelessly to make Bruce a model school of excellence and to make it the best year yet for our awesome Music Magnet Program!
Our goals is to support, love, guide and teach each child so they can accomplish every dream they have!
I am honored to be the principal of Bruce Elementary and am grateful to be able to work with such talented educators, supportive parents, and amazing students.
Thank you in advanced for helping make Bruce Elementary a wonderful place for children to learn and grow academically and personally.
Sincerely,