The Bellaire Belles Dance Team performs at all of the football games, many basketball games, competitions, and other special events. We are one of the top dance teams in HISD and have received many awards at competitions. Each new Belle is taught a variety of dances, such as pom, kick, military, novelty, prop, and jazz as well as dance techniques. The Junior Varsity team performs before the football games and the Varsity team performs at halftime. All Belles participate in competitions and our annual Spring Show during the spring semester.
The main purpose of the Belles is to serve our school in every way possible: dancing at games, sponsoring activities, and taking part in parades. Dancers learn teamwork, build strong positive attitudes, develop their personal fitness level, and form long-lasting friendships.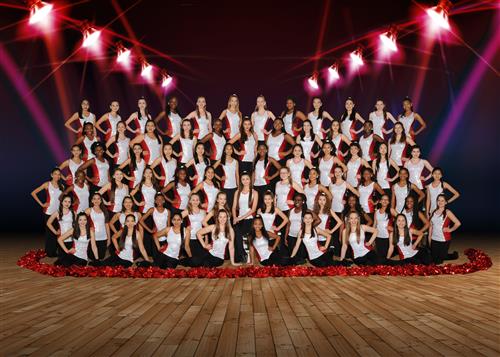 (By clicking on this link you will be taken to a website that is not monitored by
Bellaire
High School or HISD.
Bellaire
High School is not responsible for and does not endorse, guarantee or monitor content or viewpoints that are offered or expressed on other websites.)