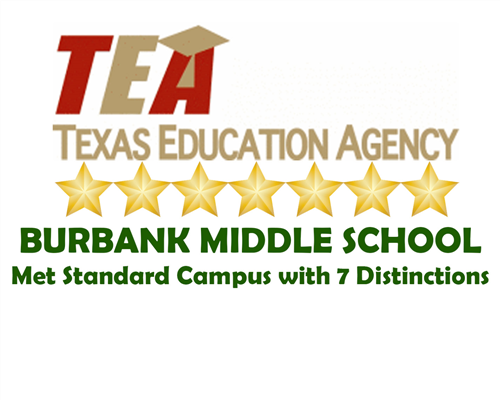 The main objective of Burbank's Dual Language Program is to develop students who are fully bilingual and bi-literate. Students who have had instruction at the elementary level in either Developmental/ Maintenance (D/M) or Two-Way Dual-Language Programs are given the opportunity to maintain and further develop their formal academic Spanish while continuing their English instruction.
In the program, teachers promote high academic standards for students with curriculum that centers on the state standards for both academics and languages, preparing them to achieve oral and written competence in both languages for academic, career, and personal purposes.
During each year Academy students will demonstrate that they are aware of the importance of understanding the difference between cultures by completing interdisciplinary group projects that illustrate the impact of multiculturalism in their own community, the workplace, and/or in the world.
NEWCOMER PROGRAM FOR RECENT ARRIVALS
The Newcomer Program for students identified as recent arrivals, provides students who have been residents of the U.S. for less than three years with an opportunity to receive instruction in the content areas in the first language at an accelerated rate, while receiving intensive ESL instruction as per district and state requirements. Spanish is used to introduce new concepts in the content areas whereever possible and English is gradually incorporated as the students acquire more and more English. Intense instructional classes in the English language are, of course, a vital part of the overall program. As these students meet the Texas Academic Standards for beginning ESL level, more English is gradually incorporated into the content areas until the student is ready to move to a level where both languages are balanced to fifty percent English instruction and fifty percent Spanish instruction. These students will be able to continue developing academic skills in their first language while acquiring and mastering proficiency and literacy in their second language (Cummins, 1989, 1992) thus developing balanced bilingual/bi-literate students. When ready, the student may move into the Dual Language program or all English instruction.
Dr. Linda Velásquez
Program Coordinator
Dual Language /ESL Department