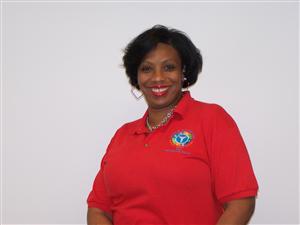 Mitra M. Hopkins
Dual Language
Email:mhopkins@houstonisd.org

Educational Background
I am a graduate of Sam Houston State University. My passion for becoming a teacher has been instilled in me ever since I was a child. I have been teaching for 19 years and I've taught grades Pre-K-2nd. Through the years, Kindergarten is definitely where my heart is. Being able to nurture and give each child what they need to become successful in life makes me proud to be a teacher.
Educational Philosophy
I believe each and every child has the potential to bring something unique to my class. My role as a teacher is to give each child the tools, in which, will open their minds to a wealth of knowledge. To accomplish this goal, I will use various strategies that will ensure that all learners can feel capable and successful. I have the vision that every child that is given respect and acceptance with a caring and safe environment, can blossom and grow.
Student Expectations
*Quality work
*Demonstrate self-control
*Follow directions in small and large groups
*100% attendance
*100% participation
*Make appropriate Academic and Behavioral choices
*Work independently and cooperatively with others
Conference Period
My conference period is Monday, Wednesday, Thursday and Friday 9:40 - 10:30 am. If you would like to schedule a conference with me you, can email me at mhopkins@houstonisd.org or call the school office 713-778-3300.
Student Words of Encouragement
The will to win, the desire to succeed, the urge to reach your full potential… these are the keys that will unlock the door to achieving your goals.
Mission Statement
Our mission is to promote a culture of college-career readiness and high academic expectations for above grade level performance in a safe and nurturing environment that also promotes the health and medical sciences.