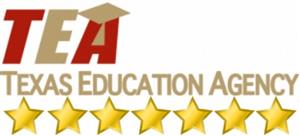 BURBANK MIDDLE SCHOOL EARNS
SEVEN DISTINCTION
DESIGNATIONS
The Texas Education Agency released the 2017 Accountability Summary for all Texas Schools. To Meet Standards, there are four Performance Indices which are: Student Achievement, Student Progress, Closing Performance Gaps
and Post Secondary Readiness. In addition, there are seven distinction designations possible:
Top 25% Student Progress
Top 25% Closing Performance Gaps
Burbank Middle School
Met Standards and
earned all seven distinction
designations for the second consecutive year!
Click
here
for a detailed report
.
At Burbank
Middle School, we are extremely
proud of the achievement
s of our students and teachers!