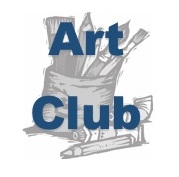 T
here are two groups of Art Club Sections.
Section 1: Primary
Students do more craft type activities with the basics of art included into the activities. The grade range is from 1st Grade - 3rd Grade. They meet on the 1st and 3rd Monday of the month. Below is a list of the dates that they will be meeting:
December 14, 2015
January 4, 2016
Section 2: Intermediate
Students do more formal art activites working on different types of art and techniques used in the art world. The grade range is from 4th Grade - 5th Grade.
January 11, 2016