Jack Yates Magnet Programs
School of Communications Students
The two magnet programs offered at Jack Yates are the School of Communications, and Maritime Programs.
The Magnet School of Communications was established in 1978, and is the only Communications Magnet program in HISD. The program offers students challenging academics while infusing opportunities to learn skills in film production, television production, radio production, photography, graphic design, printing technology, digital print journalism (newspaper/yearbook), and electrical technology.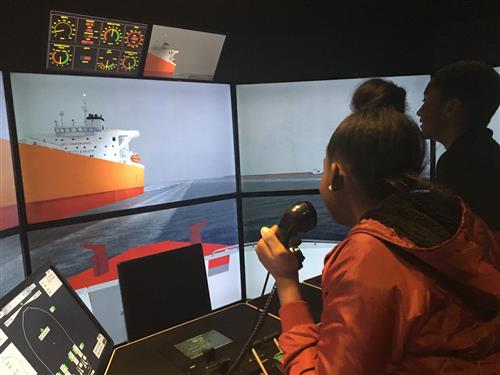 Students in front of the NOAA Ship Okeanos Explorer
The Magnet Maritime program is the newest Magnet Program at Jack Yates High School. Students that participate in the program will obtain professional training in the area of oceanic shipping, logistics and transportation technology.