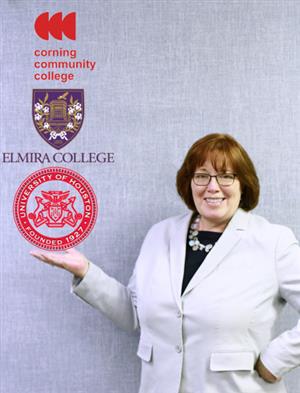 Welcome! I am very pleased to be principal at Carrillo Elementary School, located in the historic East End of Houston! I grew up in the beautiful area of Upstate New York and after graduation from Elmira College with a Bachelor's of Arts degree in Elementary Education, I relocated to Houston, Texas to begin my career in educationMy first teaching position was at Cage Elementary in the historic East End of Houston. During my time at Cage, I taught 4th Grade ESL and 1st-5th grade Language Arts. During this time, I obtained a Master's Degree in Educational Administration and Mid-Management Certification from the University of Houston. In January of 1993. I coordinated the opening of Carrillo Elementary, built as a relief school to relieve overcrowding at nearby elementary schools. At Carrillo, I have been the Technologist, Lead Teacher, Assistant Principal, and since 2000, Principal.

I am proud that in my time as principal, Carrillo Elementary has been rated as "Exemplary" and "Recognized" by the Texas Education Agency. Since the implementation of the new rating system, Carrillo has "Met Standard" and earned "Distinction" in all eligible areas. Carrillo has been earned a grade of A and A- from Children At Risk for its academic program and has been name a Gold Ribbon School.

In my spare time, I like to read, write, and research my family genealogy. My grandparents immigrated to the United States from Ireland in the early 1900s. I've traced one branch of my family to 1760!

Mark Twain's Study on the campus of Elmira College

Ruins of Hallinan Family Home in Gortaniska, Crusheen,
Clare, Ireland
If you would like more information on Carrillo Elementary School, please call me.
Mary P Hallinan, Principal