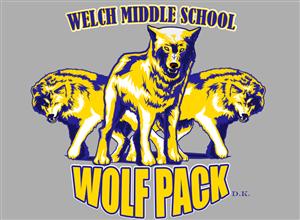 Message from the Principal


Celebrate Thanksgiving by encouraging gratitude in children.
As November gets underway, many thoughts come to mind. Cooler temperatures. Turkey dinners. School breaks. Vacation plans.
It can be all too easy to get caught up in the coming holiday season. But as we approach Thanksgiving, we should remember to slow down and take time to be grateful — and we should encourage our children to do the same.
Being grateful can make a difference in our students' lives. According to research conducted by California State University, grateful teens are more likely to be happy, less likely to abuse

drugs and alcohol, and less likely to suffer from behavioral problems at school. Grateful students also are less likely to cheat on exams or skip school.
When we teach our students to be more grateful, we're ultimately helping them become more caring and compassionate adults. Here are a few ways that you can help develop feelings of gratitude in your children:
· Ask them to keep a daily gratitude journal. Have them list the things for which they are grateful and elaborate on why they feel that way.
· Spend time with them and talk about the positive things in their lives.
· Teach them to write thank-you notes for people who have helped them.
· Explain how expressing gratitude to friends can build stronger relationships.
· Encourage students who have reached a goal or milestone to express their gratitude to those who encouraged and supported them.
I am grateful to have all of you in our school community. I hope you have a great November and a happy Thanksgiving.
Sincerely,
Ms. Garibaldi, Principal
Welch Middle School


Charge to Improve Academic Vocabulary
Every six weeks our school-wide focus words will be delivered via the Wolf Pack Press. Learning and using these words will assist students in the classroom and on their standardized tests.
Cycle I and II words:
· analyze
· compare
· describe
· develop
· infer
· make
· understand
· use
Vocabulary.com, is the quickest, most intelligent way to improve your vocabulary. Regardless of your education level or age, Vocabulary.com will help you to master the words that are essential to academic and business success. Simply answer the question to the right to get started!