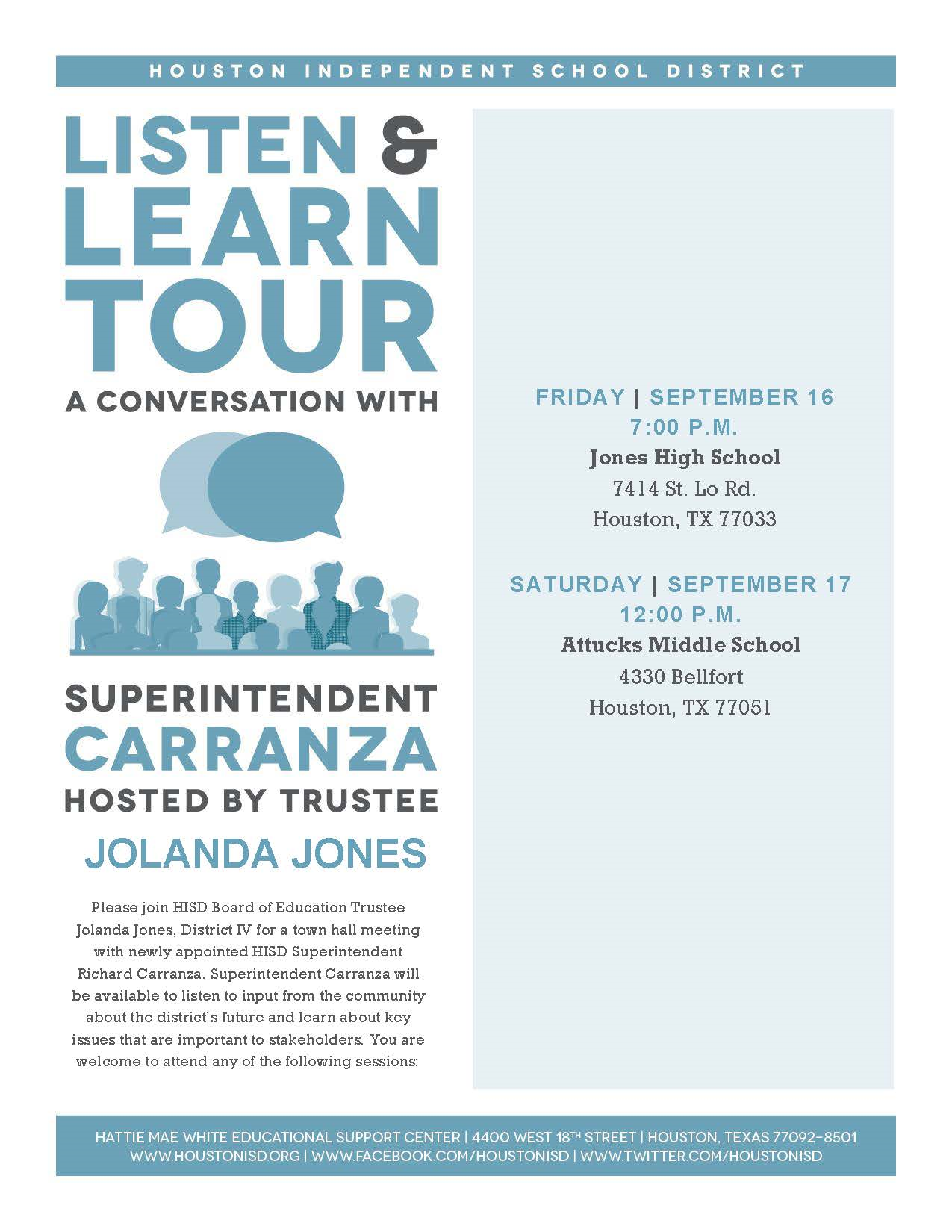 In order to receive the logistics regarding the Mayor's Back 2 School Fest (location, date, and time), families must register at http://houstontx.gov/btsf/registermystudent.html. Registration is presently open and closes on July 31, 2016.

All registered K-5 students will receive backpacks filled with school supplies, and providers will be available to give free eye/ear examinations, vaccinations, and lessons in dental health. It is a great opportunity to provide economically disadvantaged students with the supplies and resources needed to prepare for the upcoming school year.

We urge parents to register on the link provided above, but parents can also register via phone by calling 311 or 713-887-0311 from 8:00 a.m. to 5:00 p.m. if they do not have a computer.