Ms. Latasha Hurd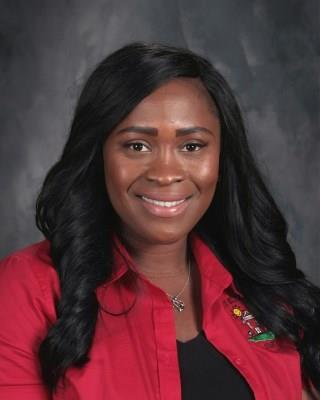 Welcome
I am extremely excited to be part of the Frost Elementary School once again! Here at Frost Elementary I am surrounded by a group of amazing educators and staff, and I am honored to be working with an outstanding second grade team! After spending two years teaching with the Frost family, I am excited to expand my role as the Lead Teacher for the 2nd grade team.

I was born and raised here in Houston, Texas. My journey to become an educator started at Texas Southern University, where I earned my Bachelor's Degree. After trying out some other careers, I started my education learning at Lamar University seeking a Masters Degree in Education Leadership. I have met many wonderful educators that have inspired me along the way.

My passion is teaching and motivating children to become independent and lifelong learners. I enjoy working in a caring and respectful classroom where students are encouraged to think, share, and have fun! I look forward to a wonderful year filled with curiosity and learning.
Hurd's Corner
BACKPACKS

Your children should bring a roomy backpack to school every day to transport notices, papers, lunch and snack. Please label all of your childs belongings in case they get misplaced.

BIRTHDAYS

Birthdays are special occasions for all of us. Frost Elementary has a food policy regarding birthdays so all treats have to have prior apporival and be brought to school after lunch. Please be sure not to send in items containing peanuts or any other tree nuts.

Ancillary Schedule

Monday

Tuesday

Wednesday

Thursday

Friday

*Your child should wear sneakers to school on PE days

TAKE HOME FOLDERS

Your child will be bringing home a two pocket folder, supplied by you every day for notices, papers, etc. Please work with your child to establish a daily routine for checking the folder and keeping it in the backpack so that it comes back to school every morning.

VOLUNTEERS

Should you wish to come in as a volunteer, you will need to be VIPS approved for the current school year. to talk about an Throughout the year, I will be soliciting help from parents for ideas, assistance, and materials, particularly in the areas of special projects, social studies, science, Thank you for taking the time to read this long letter. Please remember to send in a note or drop in to see me should you have any questions or concerns.

I am looking forward to an exciting year!

Sincerely,

Ms. Latasha Hurd