Asynchronous Assignments
All assignments for absent students are posted in digital resources.

If you need access to an assignment that is closed, you can request that it be reassigned to you.

Email Mr. Polley at rpolley@houstonisd.org and give him your class period and exactly which assignment you need.

You can also email for help with assignments.
Mr. Ralph Polley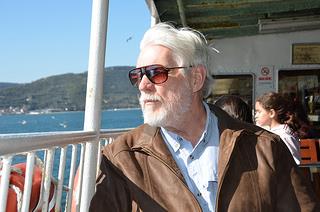 Phone: 713-942-1430
Email:
Degrees and Certifications:
B.A. Mathematics, University of Houston M.A. Mathematics, University of Houston
Mr.

Polley

I've lived in Houston since the 70's and consider it my home. I grew up bicoastal in California and New Jersey, but have spent most of my adult life in Houston. My wife and I live in the east end only four miles from HAIS. I also graduated from the Univerisity of Houston with a B.A. in Mathematics and then returned to the U of H and earned a M.A. in Mathematics. Most of my time is spent with family and friends. I have a two sons. One of them is a doctor of Chinese medicine and is married to a nutritionist. They live in Pensacola, Florida. My youngest son is an attorney and is married to an accountant. They have two sons and live on the west side of Houston. Both boys are involved in sports so we spend a lot of weekend time going to sporting events. The oldest grandson started high school this year and the youngest started middle school.

I came to teaching as a second career and have been a teacher in the Houston Independent School District since 1995. I love mathematics and within the field of mathematics, I especially like geometry because of the beauty of the logic. The ability to reason is a valuable skill in every venture in life.

One of my most enjoyable passtimes is travel. I've been to many National Parks. I've hiked Mount Ranier, enjoyed the wildlife in Yellowstone and was delighted by a mother javalina and her brood in Big Bend. This past summer I visited three national parks in Arizona. One of my favorite trips was to Istanbul. That is where I am in the photo to the left. Over my right shoulder is Asia. If the camera could pan right, you would see Europe. Ahead is the Black Sea where the Russians have just taken Sebastopol from the Ukranians.