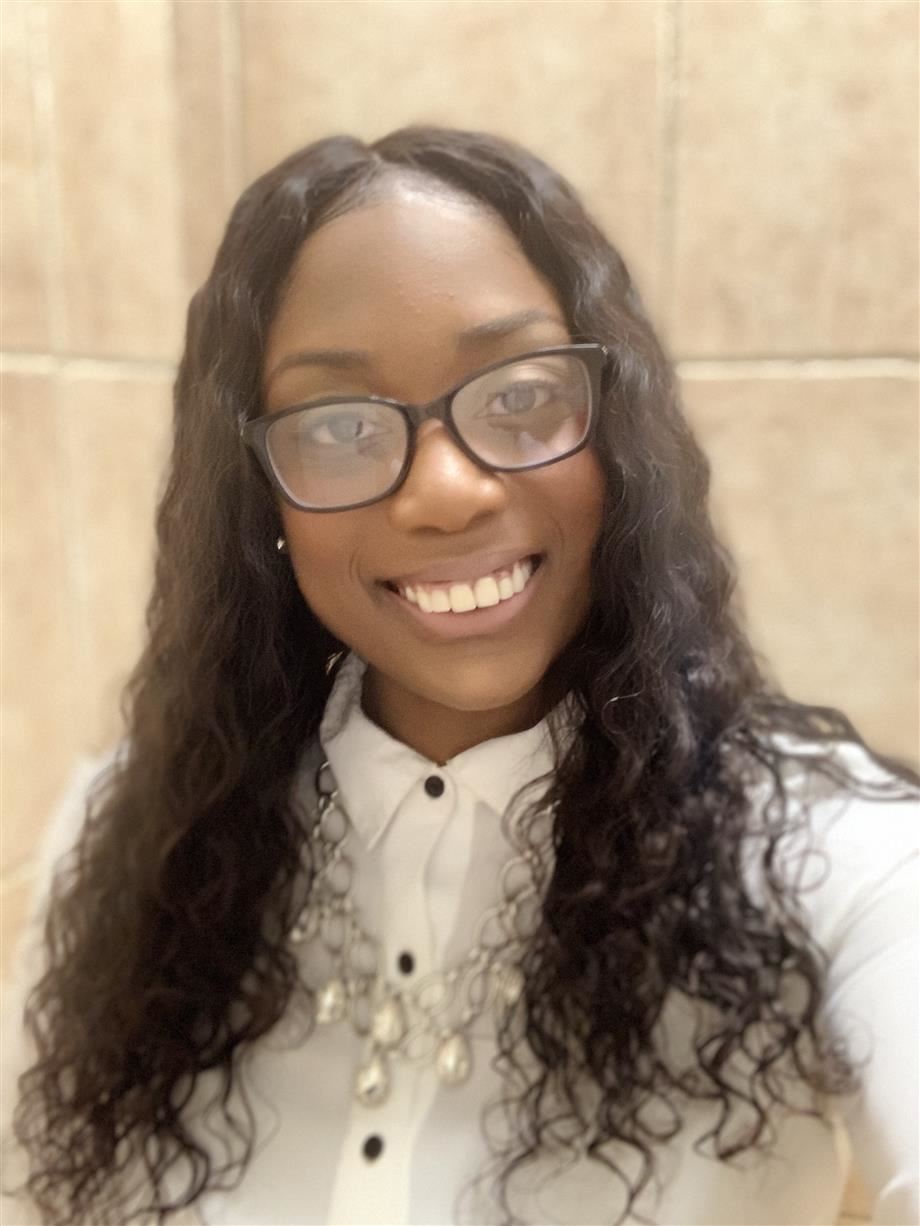 Phone: 7139421430
Email:
Degrees and Certifications:
Miss

Ariel Anderson

Ariel Anderson is a Houston native and former student of the Houston Academy for International Studies. Ariel graduated from HAIS in 2011, making history as the second graduating class. She began her high school career as a student at HAIS when it was located on Winbern St, in the now parking lot of Houston Community College. Ariel was one of the students to graduate from HAIS with her Associate's degree and is currently pursuing a career in Education and a Bachelor's of Science in Interdisciplinary Studies at the University of Houston-Dowtown.

Since the sixth grade, Ariel has aspired to become an educator and celebrated her 5 years of service in HISD in October of 2018. She has worked at many schools in HISD including, Whittier Elementary, West University Elementary, and North Forest High School. Ariel plans to attend Prairie View University to pursue a Master's in Curriculum and Leadership and one day become an Assistant Principal on the high school level. She is also interested in becoming a School Counselor and believes that as an educator, no matter your role, you must be willing to nuture the whole student.

Ariel takes much pride in being an Alumni of HAIS and does all she can to help students experience the great opportunities she once did as a student. She has a passion for young people and promoting their success. Ariel has taken the AVID (Advancement Via Individual Determination) program under her wings and works hard with the faculty and staff to ensure that our students are College and Career Ready!

Ariel enjoys listening to music, writing, dancing, the outdoors, and spending time at church and with family.

One of her favorite quotes is by Lisa Bevere, author of Lioness Arising:

"If you only know where you are going, you run the risk of losing yourself along the way.

If you only know what you are called to do, you may compromise yourself to achieve your goal.

Knowing who you are is vastly more important than knowing where you are going or even what you can do.

And who you truly are carries within it the revelation of what you could be."