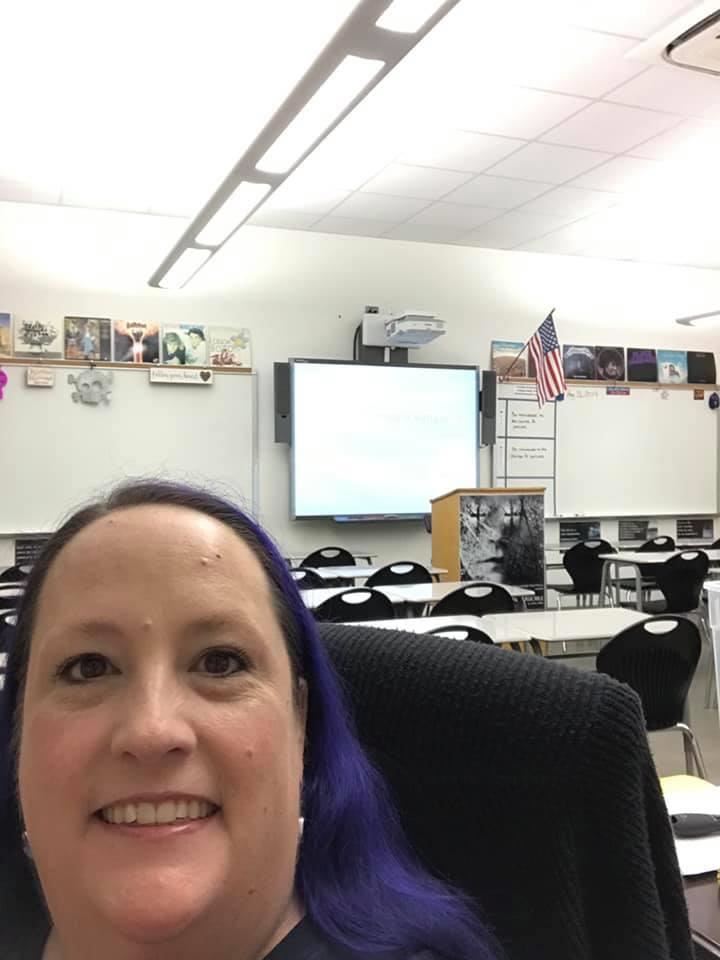 Phone: 713-732-3690
Email:
Degrees and Certifications:
B.A. in Psychology B.A. in Creative Writing (English)
Mrs.

Kris Casperson

During my time at the University of Houston, I relished my (English & Psychology) coursework.

I knew going into college that I loved English, but I really had no idea how cool it would be to choose classes in something that you love! I ended up taking every single English class that was offered, including Advanced Grammar Applications (which was an experience!), and I also discovered my passion for the field of Psychology. My Psych professors were amazing. I love how relevant the field is to us all and how much my understanding of human behavior has changed my worldview.

After graduating college, I initially went on to become an investigative caseworker for CPS. And, oddly enough, that is where I discovered that I really wanted to be in the classroom. (As a caseworker, I noticed that whenever I spoke with teachers about their students, they were amazing resources of knowledge. They were able to tell me all about what they noticed in the classroom. Through seeing the rapport that they had with the students, I quickly learned that the teachers were having a far bigger impact on these students' lives than I was as a caseworker.)

When I joined Carnegie Vanguard High School in 2007, I was beyond thrilled. Even though we were located in a quirky old building (& a former elementary school), it immediately felt like home to me. I was met with a supportive & passionate faculty and staff.

The camaraderie at the CVHS campus was (& is) unparalleled. And, I can honestly say that I wouldn't want to be anywhere else.

I absolutely love teaching Gifted & Talented students because of the unique and wonderful passions that they bring with them to school every day. And, I always love the unexpected turns that our in-class discussions can take.

:)

~ Mrs. Casperson



For my AP LIT students:
I look forward to sharing my LOVE of literature with you throughout the year! And, I know that you will enjoy the memorable characters and dramatic adventures that you will experience in this classroom!

For my AP PSYCH students:
I look forward to sharing my LOVE of the human mind with you throughout the year! We will explore an overview of the essential content that you would cover in an "Intro to Psychology" course in college. And, together, we will experience a variety of theoretical perspectives to help us understand the science behind it all. I know that at the end of the year you will leave the classroom with an expanded view of the *amazing* things that our beautiful brains can do!