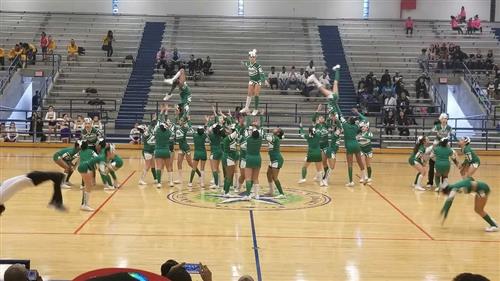 One more time, Burbank Middle School Eagle Cheerleaders have proved to be the best of the best! The Ultimate Blast Competition held at Butler Stadium last Saturday, April 28, 2018, only served to confirm what we already knew: our Cheerleading Squad Rocks!!!!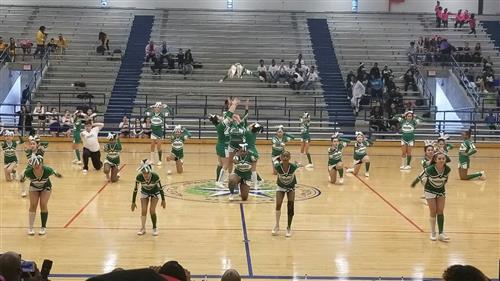 Our Burbank Cheerleaders have won every competition they have entered and t
hat is due 
to their hard

work and dedication. It is not by chance that they are so good!

They start practi
cing at the end of the
previous school year and attend a rigorous
cheerleading camp during the summer right here at Burbank under the able leadership of their Coach Ms. Takeshia Johnson.
We would like to announce that there will be 4 Cheerleading Clinics at Burbank's gymnasium from 3:35 to 5:30 pm on May 21st through the 24th. These clinics are open to 5th, 6th, and 7th graders. On Friday, May 25th, there will be the Tryouts Competition from 5:30 to 7:00 pm to be held at BMS gym. Even though the public is not allowed during the clinics, the public will be able to attend the Tryouts in the gym. Tickets will be $2.00 per person.