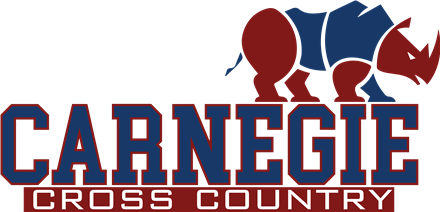 Welcome to Carnegie Vanguard High School Cross Country

CVHS Cross Country is open to all level of runners from beginner to avid runners. Our program does not cut anyone from the team based on athletic performance and we believe anyone can become a great runner and athlete.

About the program:

The CVHS cross country program was started in 2012 and has grown to nearly 60 runners each season. CVHS has both girls and boys cross country and, beginning with the 2022 school year, we compete at the 5A level against schools such as Milby, Northside, Sharpstown, Waltrip, and others.

Girl's Head Coach: Jamie Ford

Boy's Head Coach: Joshua Garcia
Cross Country Paperwork Due June 30, 2022 in Register My Athlete! Link for starting your paperwork: UIL Paperwork

In a school history first, the CVHS Boys Cross Country team qualified for the Region III 6A Cross Country Meet on October 25 in Huntsville, Texas. Congratulations to the team!!!
2022 Fall Season Information:

ALL PAPERWORK MUST BE COMPLETED PRIOR TO JUNE 30. For more information on athletic paperwork: Athletic Paperwork Link

COVID-19 PROTOCOLS

In-Person practices will follow all CDC and District COVID-19 guidelines

Team Practices begin Monday, August 1, 2022 at Carnegie Vanguard High School:

If you are unable to attend in-person practices (transportation or you are out of town prior to school starting), your coaches will work with you on a training plan if you communicate beforehand.