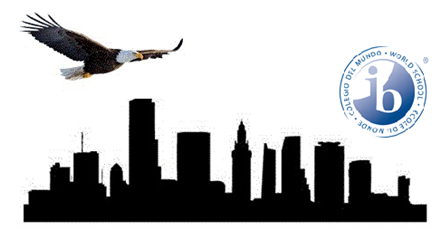 Lisa Santos

Title 1 Coordinator
Wharton Dual Language Academy K-8
713.535.3771

lisa.santos@houstonisd.org

Title I, Part A is a formula grant program that provides financial assistance to school districts and schools with high numbers or high percentages of children from low-income families. Title I is the largest program supporting elementary and secondary education in the Every Student Succeeds Act (ESSA).

The Title I, Part A program is intended to help ensure that all children meet challenging state academic standards, regardless of economic status. Title I is the government's attempt to provide all children with the opportunity to receive a fair, equitable and high-quality education, and to close the achievement gap.

These "supplemental" federal funds are used to:

Accelerate instruction for struggling students,
Provide professional-development for teachers, paraprofessionals, and administrators
Hire certified personnel
Provide additional resources – technology, personnel, materials, instructional programs, software
Encourage parent and family involvement
In order for HISD students to earn promotion to the next grade level, they must show that they have met HISD's Promotion Standards. These standards generally include classroom grades, local or state tests, and attendance as follows:

State requirement of overall yearly grade average of 70 or above and local requirement of a grade average of 70 or above in reading, other language arts, mathematics, and science or social studies.
Note: The Texas Education Agency (TEA) has waived the requirement that 5th and 8th grade students must pass (State of Texas Assessment of Academic Readiness) STAAR, for the 2017-2018 school year.
Sufficient attendance – a student's total number of unexcused absences cannot exceed 10 percent of class meetings.

Note: Texas Commissioner of Education, Mike Morath, announced that he is removing the requirement to conduct Grade Placement Committees and any related June 2018 STAAR retests in fifth and eighth grades for districts impacted by Hurricane Harvey. This decision was based on the TEA's commitment to our districts and students, with the priority of ensuring that those affected by the storm can make instructional decisions that are in the best interest of students. As a result, HISD will not participate in the 2018 June STAAR Grade 5 & 8 Reading and Math test administrations.

https://www.houstonisd.org/promotionstandards

For English Language Learner (ELL) students, the Grade Placement Committee (GPC), in consultation with the Language Proficiency Assessment Committee (LPAC), will determine promotion standards.

For students with disabilities, the campus Annual Review and Dismissal/Individual Education Program (ARD/IEP) committee will determine the promotion status based on mastery of IEP goals and objectives and/or course requirements.

If a student does not meet the promotion standards outlined above, the school will contact the parent/guardian regarding opportunities for the student to receive additional instruction.

The School Parent Compact was sent home on Wednesday, October 18th with the Wednesday handouts and bi-weekly newsletter. Please return to homeroom teacher after it is signed. If you have any questions, please contact Ms. Doig.