IT'S NATIONAL SCHOOL CHOICE WEEK!
LEARN THE SCHOOL CHOICE DANCE
WITH THE 
BURBANK EAGLES!
Last March 2021, National School Choice reached out to Burbank Middle School to be the creators of the National School Choice Dance for the 2021-2022 school year. Our Magnet Coordinator Ms. Vasquez reached out to our teachers for help and Ms. Meghan Grout answered the call!
Ms. Clare Mullen from NSCW contacted Ms. Grout and sent her the official music.  Ms. Grout created the choreography and sent it to NSCW for approval. Once approved, next she selected a group of enthusiastic and committed students from seventh and eighth grade: Yani Perry (who is the leading dancer and instructor), Alexi Ramirez, Morgan Atkins, Brianna Luna, Alyssa Luna and Karishma Torres. They practiced every day of summer school after it let out for the day. On July 8, 2021, NSCW sent out a camera crew to record everything and create the video that will be presented to all schools on a national level. 
AND IT'S HERE! NATIONAL SCHOOL CHOICE WEEK! COME AND CELEBRATE WITH US ALL THE CHOICES AVAILABLE TO YOU THROUGH SCHOOL CHOICE PROGRAMS!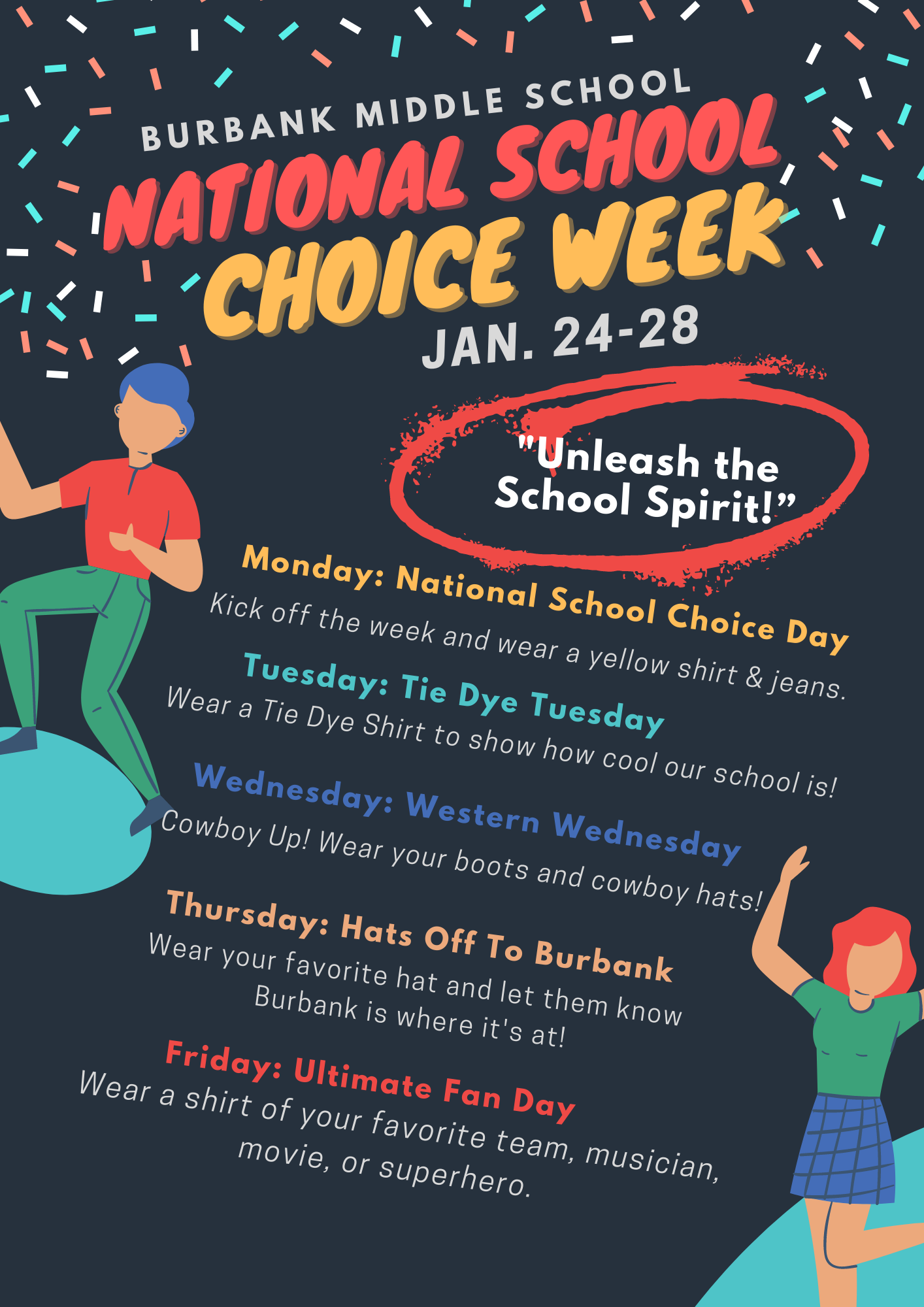 Burbank Middle School is very grateful to have been selected for the honor of creating and presenting the National School Choice Dance 2021-2022. In addition, Burbank also received an award of $3,500 from NSCW which will be distributed amongst the nine clusters in the school to help finance the cluster's activities.