Greetings families and Sharpstown International School community,
My name is Bryan Bordelon, and it is my extreme pleasure to serve as the principal of Sharpstown International School. SIS is far more than just another school – we are a family above all else. The son of a third-grade teacher, a passion for education has been a major current in my life since before I can remember. I grew up overseas, and had the opportunity to attend international schools in Asia, the Middle East, and South America. My upbringing fundamentally changed the way I view the world, and I know that the SIS international studies magnet can do the same for our students. The tremendous success of SIS is the result of hard work and dedication on the part of staff, students, and parents, and we are committed to continuing a tradition of excellence for the families we serve.
Whether this is your first introduction to our campus, or you have been a member of our community for years, everyone that walks through the door is a treasured member of the family. My door is always open, and I make every effort to be available to speak with parents and community members whenever you have a question or a concern; please don't hesitate to reach out. I encourage everyone to become an active member of the PTO to ensure your voice is heard as we continue the work at SIS, and always feel free to contact me directly.
Sincerely,
Bryan Bordelon
Principal, Sharpstown International School
---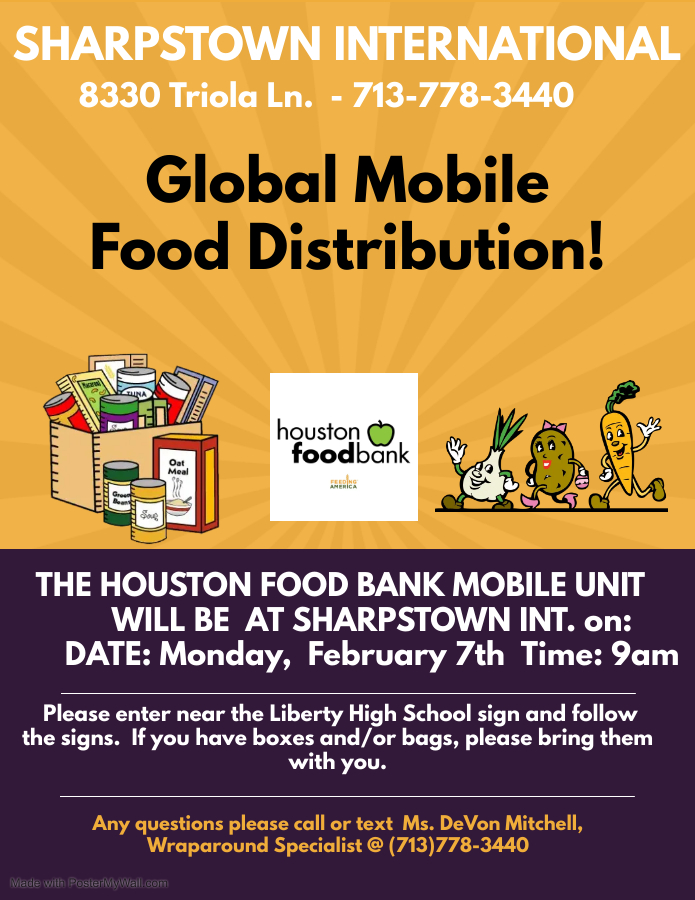 Houston Food Bank - Mobile Food Unit
Monday, December 6 @ 9 a.m.
Houston Food Bank - Banco De Alimentos
Lunes, 6 de diciembre @ 9 a.m.
Abra este archivo para obtener más información.
---
Does your student need glasses? Dental work?
Check out the flyers from HISD Health & Medical Services for more information on their two programs: Project Saving Smiles & See to Succeed.
Submit a Student Assistance Form (SAF) to request services for either program. Contact Ms. Mitchell, Wraparound Specialist, or Nurse Hooks for more information.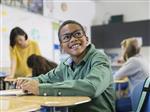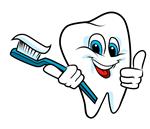 ¿Su estudiante necesita anteojos? ¿Trabajo dental?
Consulte los folletos de HISD Health & Medical Services para obtener más información sobre sus dos programas: Project Saving Smiles y See to Succeed.
Envíe un Formulario de Asistencia al Estudiante (SAF) para solicitar servicios para cualquiera de los programas. Comuníquese con la Sra. Mitchell, especialista en Wraparound o Nurse Hooks para obtener más información.