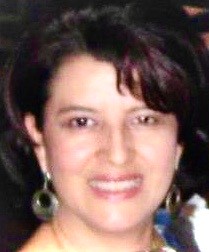 Flex Editor App
It is with great optimism that I serve the community at Garcia Elementary.

In the light of the currrent worldwide pandemia, we are facing historical challenges that will change the lives of our students and our communities forever taking us places that we don't even imagine. My corporate background, extensive experience of twenty years in education, and knowledge of digital learning environments, have equipped me with the skills and strength to contribute to a successful educational experience for our students at Garcia Elementary, so they can further excel in the career of their choice, while becoming informed, engaged citizens, aware of their environment, and ready for a global economy.

Es con gran optimismo que sirvo la a la comunidad de la EScuela Elemental Garcia.

A la luz de la pandemia mundial que vivimos, enfrentamos retos historicos que cambiaran la vida de nuestros estudiantes y de nuestra comunidad para siempre, llevandonos a lugares y experiencias que ni imaginamos. Mi experiencia corporativa y mi trabajo de dos decadas como educadora,a si como mi experiencia en ambientes digitales, me han equipado con las habilidades y fortalezas para contribuir a una exitosa experiencia de nuestros estudiantes de la escuela Garcia, para que puedan mas adelante tener exito en la profesion de su eleccion, siendo ciudadanos informados y comprometidos, con conciencia ambiental y listos para participal en una economia global.
Mi e-mail (correo electronico) es mvanegas@houstonisd.org

Mobile cel number (celular) (713) 454-9330

Puede tambien contactarme via TEAMS o HISD HUB, o dejarme un mensaje general en este panel de discusion
In this website link, you will find the Family Education Rights and Privacy Act (FERPA)