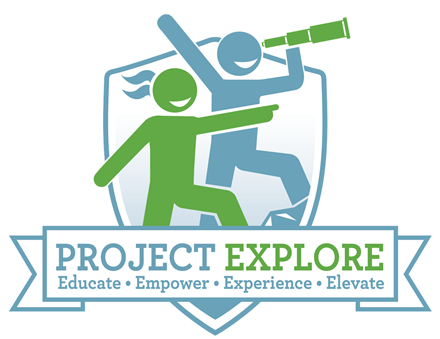 Project Explore connects middle school students to high-impact college and career opportunities through:

School Day Explorations

After-School Expeditions

Weekend Excursions

Summer Experiences

1:1 Advising

Advisors identify cohorts of motivated sixth, seventh, and eighth-grade students, providing personalized supports and tailored resources that ensure early college and career access. This early access enhances high school, college, and career options, and ultimately the success of all Project Explore students.

In addition, all eighth grade Project Explore students develop a Personal Graduation Plan (PGP). The purpose of this PGP is to: (1) establish a high school graduation plan, (2) track successfully-completed courses and credits, and (3) guide conversations about life after high school graduation.

If you'd like more information about how you can get your child involved with project explore, please email Mr. Morales. at ulysses.morales@houstonisd.org.