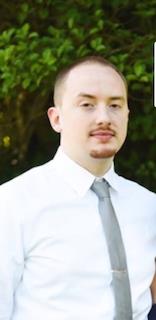 Phone:
Email:
Degrees and Certifications:
2017--MA, Sociology 2013--BA, History
Charles Walton

This is my second year at East Early College High School and my sixth year in education.

I am originally from Nashville, Tennessee and attended college at the University of Tennessee where I obtained bachelor's and master's degrees in History and Sociology. My areas of study as an undergraduate were related to 20th century US and Latin American history and in graduate school, I focused on global political economy, urban sociology, and social theory. Outside of academics, I enjoy traveling, poetry, and film--especially science fiction.
Courses Taught and Campus Duties:

I am East Early College High School's Teacher Specialist and I serve as College Access Coordinator, Gifted and Talented Coordinator, Dual Credit Liasion and Professor of Sociology . In these roles, I facilitate student tranition from high school to college and provide students with the tools to be successful at the next level of their academic careers. I also teach two sections of dual credit Sociology 1301. Below you will find a quick overview of each of my course offerings.

Sociology 1301

This course is an introduction to the major concepts, theories, methods and themes in the
discipline of sociology. In short, sociology is the study of modern capitalist society. Using
sociological methods and theories, we will make sense of modern social problems as we
attempt to better understand the social world we inhabit. Although much attention will be
given to the United States, we will also learn about these social problems from both local and
global perspectives. In addition, we will learn about the individuals, groups, and processes
that work to solve social problems as well as those who seek to ensure their continuation.
While working to make sense of these issues, we will analyze how they relate to the concepts
of social justice and injustice. Throughout the semester, we will discuss and read about
issues such as poverty and inequality, the environment, race, class, gender, immigration,
sexuality, and crime. Most importantly, at the end of the semester, we will have a better
understanding of the way our modern society works and, hopefully, our role in it.