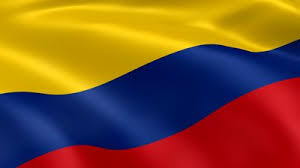 Phone: 713-741-2410
Email:
Degrees and Certifications:
Mrs.

Ilba Castro

Hola a todas y a todos,

Me llamo Ilba Castro. I am from Colombia, a great place where vibrant, honest, smart, creative, and loving people live happily and work hard every day. Do you know from where the best emeralds in the world are? Where Caño Cristales, Sierra Nevada de Santa Marta, Cartagena, Medellín and San Andrés Islas are located? Have you tried colombian coffee?

You may have heard of Fernando Botero, Rodolfo Llinás, Raúl Cuero, Gabriel García Márquez, Nairo Quintana, Santiago Giraldo, Rigoberto Urán, Yuri Alvear, Camilo Villegas, Shakira, Juanes, Falcao, James Rodríguez, Mariana Pajón, Carlos Oquendo, Carlos Vives, Fonseca , Fanny Lu, " El Pibe" Valderrama, Manuel Elkin Patarroyo, Juan Pablo Montoya, Sofía Vergara, Óscar Figueroa, Caterine Ibargüen and the list is endless. They are all famous colombians in different disciplines that show the world what Colombia really is about; because in Colombia the only risk is wanting to stay.

Due to the fact that I studied languages, I was able to move to the United States 13 years ago 12 of which I have been a teacher here at DeBakey.

My main goal is that the students speak naturally and especially that they understand HOW IMPORTANT IT IS TO SPEAK A FOREIGN LANGUAGE and the great advantages that this brings to many aspects of one's life. Not only in the workplace but also socially, academically and in people's personal life not to mention major benefits to the brain.

Thankfully, DeBakey is the place to be, where learning and excellence happen and great minds come and meet Monday through Friday from 7:45 a.m. to 3:30 p.m. August through May.

¡A disfrutar, aprender y ser felices al mejor estilo DeBakey!