Return to Headlines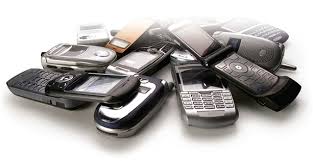 Level II Act of Misconduct include those student acts that interfere with the orderly educational process in the classroom or in the school. A teacher who observes a student engaged in Level II or higher misconduct will fill out a discipline referral form for the principal or other appropriate administrator.

Cell phones may not be used at Williams Middle School during school hours.
Students may NOT use cell phones or any other type of electronic device during instructional periods unless the teacher has given permission and after prior approval from the school principal. Students will be required to give all electronic devices (cell phones, smart watches, ipads, etc.) to the classroom teacher before entering the classroom. Devices will be given back at the conclusion of class. Students failing to comply with this policy will not be allowed to enter the learning environment and required to return with a guardian the following school day.
"Sexting" or using a cell phone or other personal communication device to send text or email messages or possessing text or email messages containing images reasonably interpreted as indecent or sexually suggestive while at school or at a school-related function. In addition to any disciplinary action, phones will be confiscated, and students should be aware that any images suspected to violate criminal laws will be referred to law-enforcement authorities.
The unauthorized use or operation of cell phone or other electronic device will result in confiscation. A $15 administrative fee payable to HISD will be charged if the device is claimed within 30 days.

After 30 days, the principal or other administrator will notify the parent of intent to dispose the device. Any electronic device not claimed will be sent to HISD Property Management for disposal.

Student refusing to follow a "reasonable request from school personnel" will held to a Level III Act of Misconduct which will result in a Parent/Student/Administrator conference, exclusion from extracurricular activities, placement in in-school suspension, or suspension up to 3 days and other disciplinary responses as outlined in the HISD Student Code of Conduct https://www.houstonisd.org/codeofconduct Page 8.