Return to Headlines
HIGH SCHOOL MAGNET COORDINATORS VISIT BURBANK
September 9, 2019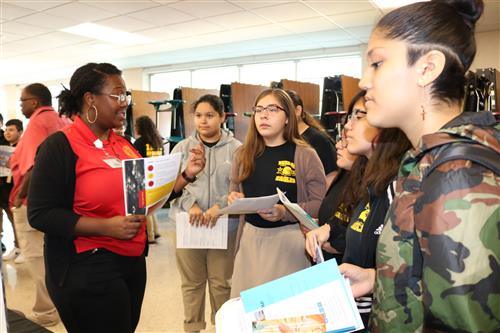 Magnet Awareness is in full swing! Our 8th graders were treated to a wonderful presentation and visit by HISD's School Choice Department on September 9, 2019. They organized a visit by the High School Magnet Coordinators to talk about all the Magnet Programs available in the district and explain the process by which our 8th grade students can apply to magnet schools.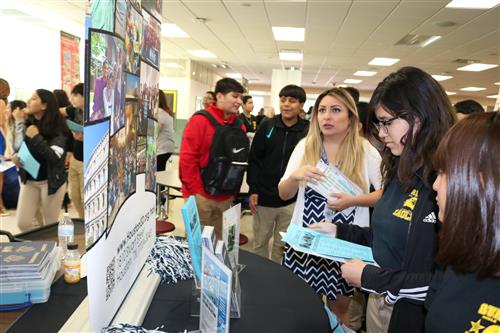 There are over forty magnet high schools that can accommodate a variety of interests, from Early College High Schools, through Fine Arts and Performing and Visual Arts, to Career Readiness and STEM. There is something for everyone! Half of our eighth graders attended a general orientation session in the auditorium while the other half went to the cafeteria where all the high school coordinators were waiting to have one-on-one conversations about their schools' programs. After 30 minutes, the groups switched places so that every student had the opportunity to hear an explanation of the application process and to visit with the coordinators.
Our Magnet Coordinator, Mrs. Vasquez is here to assist our students and parents in making this very important decision. You may contact her via email at
Amanda Vasquez
or you may call her at 713-696-2720.
Phase I for the application process ends December 6, 2019
and there will be four School Choice Fairs throughout the city where parents and students can go to continue the conversations. The School Choice Fairs have information about all grade levels and run between 9:00 am and 12:00 pm. These are the dates and locations:
September 28 - Sterling High School
October 12 - Washington High School
November 2 - Westbury High School
November 16 - Milby High School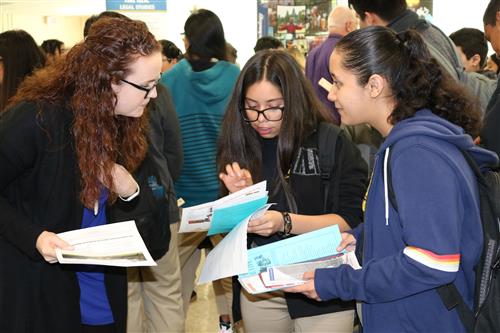 The online application will be active on September 28, 2019 and may be accessed after that date by clicking
Magnet Application.
Don't forget to send in your application before December 6, 2019 to be considered for phase I. Good luck in your search for your preferred school!