Return to Headlines
Karate Belt Ceremony Fall Semester
KARATE BELT CEREMONY
DECEMBER 17, 2019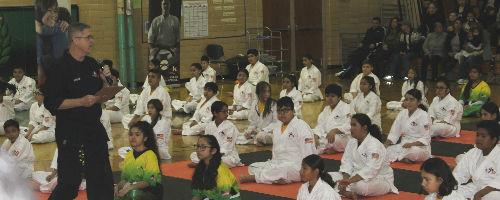 The Fall Semester Karate Belt Ceremony was held last December 17, 2019 in the school's gymnasium. There were over 200 karate students present, eager and proud to receive their new belts. This was the first time in several years that the ceremony was held in the gymnasium and it was filled not only with our students, but with their parents and relatives who came out to witness this very important rite of passage. Students work very hard all semester, acquiring the skills necessary to move up in their development as Karate practicioners. They have to go through a strict process where they have to demonstrate that they have what it takes to move ahead.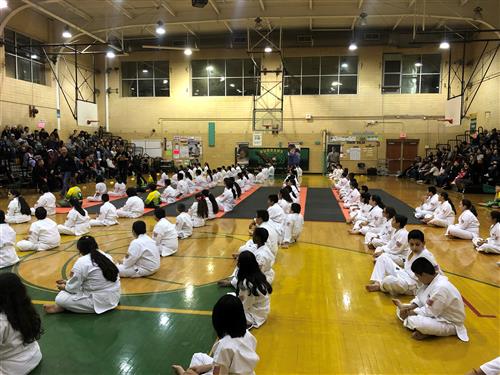 However, before the distribution of the belts began, all the karate students performed a routine appropriate for their skill level. All students participated, from the white belts to the red belts and to the Demo Team, much to the delight of the spectators. Our students put on a terrific show, accompanied by their music and their shouts. It was a performance full of energy!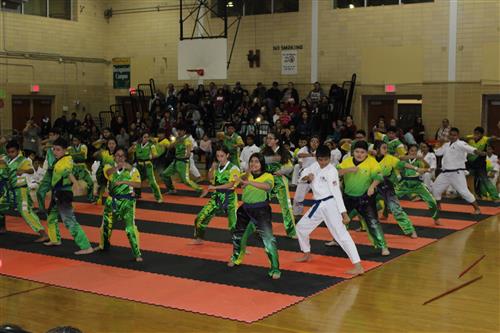 After the performance, each student walked up to representatives of the KickStartKids Karate Organization to receive their new belts. This was followed by the traditional ceremony of the "changing of the belts".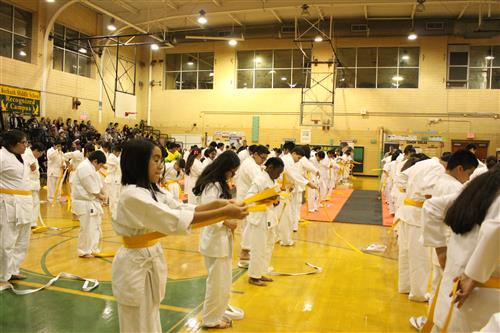 Our students strive each day to acquire the Eight Core values of the KickStartKids Program: Honesty, Loyalty, Courage, Discipline, Respect, Dedication, Kindness, and Responsibility. The Houston Chronicle dedicated an article to the benefits our students obtain from the self-discipline and self-control students can learn through karate. You can read the article by clicking Houston Chronicle article.
In short, we couldn't be prouder of our Karate students. Congratulations!
Photographs by Vanessa Carranza and Amanda Vasquez