Return to Headlines
ELECTIVES FAMILY NIGHT
December 2019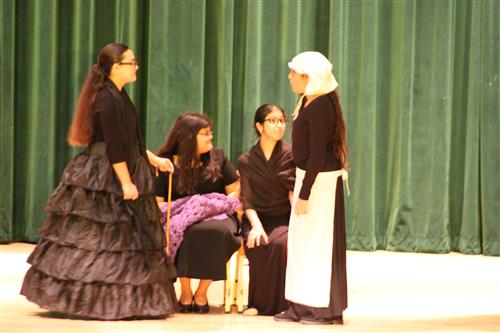 Last December 18, 2019, Burbank welcomed parents, students, and friends to an evening of fun! The Electives Department had put together an array of performances and exhibits sure to engage and delight everyone. It all began in the school's auditorium where the Eagle Band under the direction of Band Director Mr. Glenn played Holiday Tunes to greet our parents and visitors. Principal Knittle and our Magnet Coordinator Ms. Vasquez welcomed everyone and introduced our first performers, our Eaglelette Cheerleaders under the direction of Ms. Johnson. Next, our award-winning Theater Group, under the direction of Dr. Kovacic and fresh from their win in the UIL Theater Competition, performed "La Casa de Bernarda Alba". Following that excellent presentation, our Las Aguilas Doradas troupe danced several numbers adding to the festivities.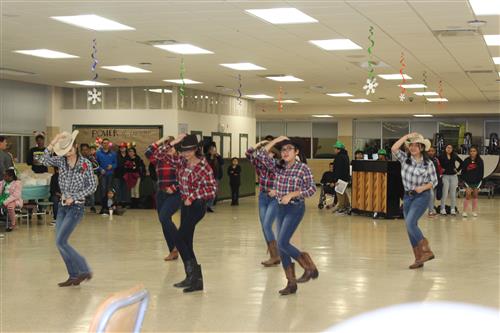 After the presentations in the auditorium were finished, everyone made their way to the cafeteria where more performances were waiting. The Twirlers, directed by Ms. Weeks, and the Las Aguilas de Oro, our folkloric troupe directed by Dr. Velasquez, continued adding fun and luster to the evening. The choir was there as well, singing Christmas Carols accompanied on the piano by their teacher Dr. Kovacic.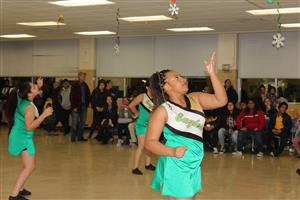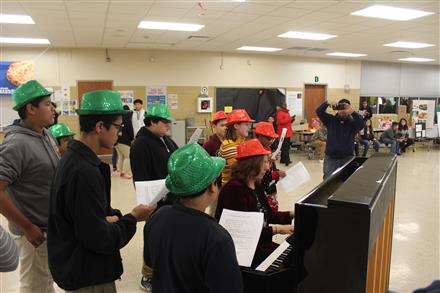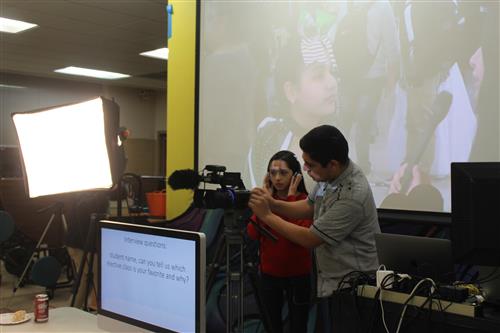 At the same time this was happening, Mr. Luviano and his tech students were busy photographing and videotaping everything. Afterwards, they will edit the footage into a complete video. They were also having a radio broadcast simulation, which is a first for Burbank!
As you made your way down the "C" hall, you could enjoy the art created by our students. Not only could you visit the many booths that had been prepared by the students highlighting what they had learned in their electives, but you could also enjoy snacks and refreshments that were on sale by our PTO. They are always mindful of our activities and ready to lend a hand. Once you made your way into the gym, you could participate in the several games that the Physical Education Department had put together.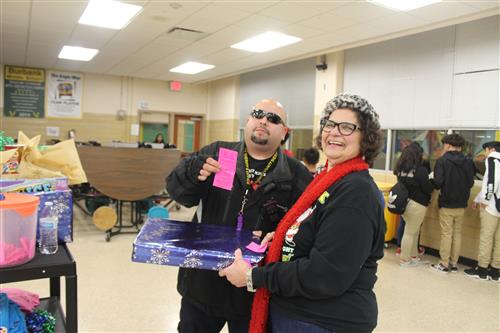 At the end of it all, door prizes were given out to many lucky winners. It was a fun-filled time for our Burbank Family!
Photographs by Vanessa Carranza and Mark Monita