Return to Headlines
Cinco de Mayo Celebration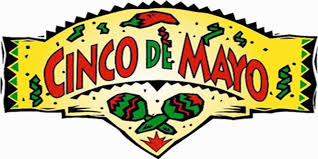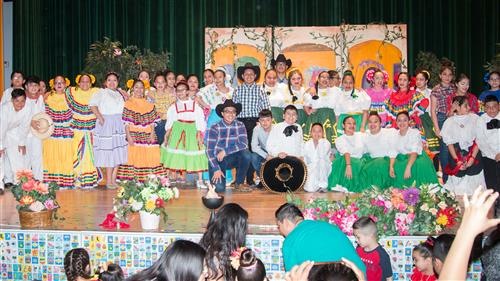 On Friday, May 3, 2019, Burbank Middle School celebrated its 32nd Cinco de Mayo Program in the school's auditorium. As is traditional, parts of the program had been presented during the day during elective hours for our students' enjoyment. However, at 5:30 in the evening, the entire program was presented for our parents and visitors' delight.
The Aztec Ceremonial Procession signaled the official beginning of the program. This year's Aztec costumes looked especially wonderful since they were revamped and refreshed with bright colors and new feathers by Ms. Lucero Rodarte.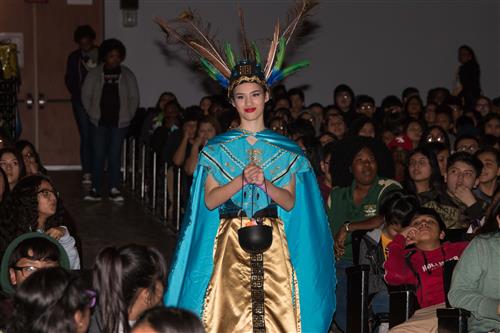 Following the Aztec Dance, our narrators, Anaida Serrato and Jaylon Jenkins, told the story of why we celebrate the Cinco de Mayo. It was on such a date in 1862 that a ragtag force of 2,000 Mexican loyalist volunteers under the leadership of Texas-born General Ignacio Zaragoza defeated an elite French force of 6,000 soldiers under General Latrille in the town of Puebla. Such a victory was an inspiration to the resistance movement against France, who finally withdrew from Mexico in 1867.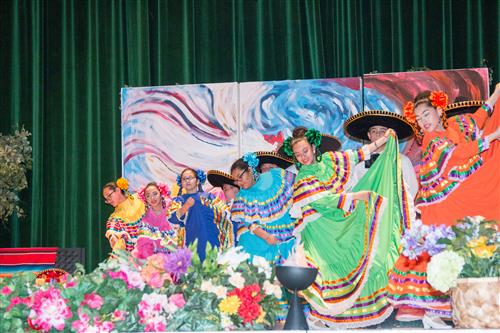 The dance portion of the program began with a beautiful rendition of La Bamba followed by La Jesusita de Chihuahua. The Burbank Cinco Choir directed by Ms. Dulce Mancillas was joined by Gabrielle Alvarez to interpret "Como una Flor" and shortly after that, two of our staff members, Ms. Gracia Patricia Gascón and Mr. Wilford Glenn, joined our dancers in the Bachata. Mr. Glenn brought out Burbank's Eagle Band to interpret "Ay, Amores" later on in the program. Our Eagle Band will be participating in a musical tour to Memphis, Tennessee, from May 23rd to the 27th.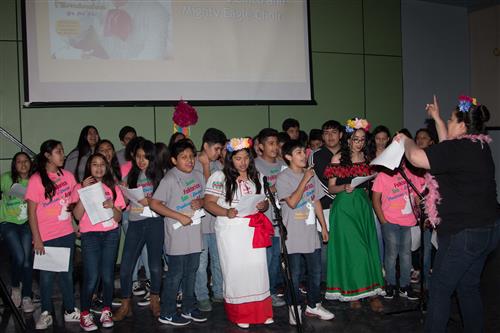 The Burbank Cinco Choir was joined by Mrs. Amanda Vasquez Monita and Ms. Monique Wilkes to sing "El Cascabel" as the Las Aguilas Doradas danced away. Burbank Eagle Choir, directed by Ms. Loreta Kovacic, also sang "Cancion del Mariachi" and "Yo no Fui".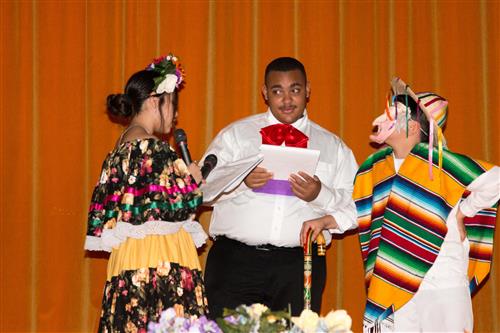 Of course, we had a bit of fun when the Viejito made his way to the stage. He had an interesting conversation with our narrators before he and his "cuates" danced "Los Viejitos". It's amazing to see how much energy our older folks actually have!
Such a quality program can't happen without the dedication, energy, and expertise of our Cinco de Mayo Coordinator for the past 32 years, Dr. Linda Velasquez. However, she is quick to point out the help and support she receives from a great number of people, especially her right hand, Ms. Lucero Rodarte. This year she also wanted to thank and recognize the excellent work of Ms. Maria Luviano, who has been sewing our Cinco de Mayo costumes since 1995! Please click Cinco de Mayo Program and Cinco de Mayo Cover Art to see this year's cover art by Allison Martinez, the program, and a list of everyone who helped as well as all the participants.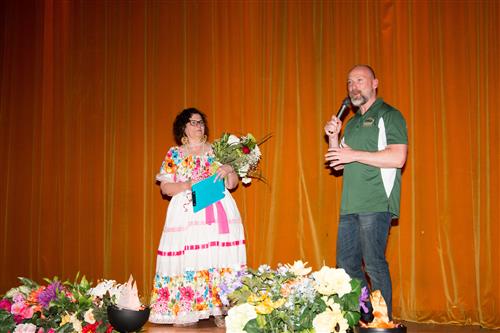 A very special Thank You goes to our principal, Mr. David Knittle, whose encouragement and assistance is essential to our success!
Photos by Vanessa Carranza