Return to Headlines
Burbank is a Platinum Certified Family Friendly School
Burbank is a Platinum Family Friendy School
"School Choice" is used to describe education options in K-12 in the United States. Students and parents are no longer compelled to attend the public schools to which they are zoned, but can pick from many alternatives available. Among others, choices range from magnet schools, to charter schools, or even to homeschooling. Public schools can no longer rely on a given set of students, but must provide an attractive curriculum and programs to keep themselves as a viable option for parents and students. That is precisely what Burbank Middle School has been successfully doing for more than fifteen years. Through the hard work and dedication of its students, teachers, and administrators, as well as the unwavering support of its parents, Burbank has achieved the top designation given by TEA for three consecutive years: Met Standards with Seven Distinctions.
As part of the National School Choice Week, Burbank involved its students in a series of activities highlighting the many programs and activities that are available to them. For example, thirty five percent of Burbank's population participates in its Magnet Vanguard Program. In addition, thirty four percent also participates in the Dual Language Program, a Spanish Academy which earned Second Place in this year's Colegio del Año National Competition sponsored by the Department of Education of Spain. Burbank students also enjoy a variety of electives and sports, including a champion KickStartKids Demo Team, the Soccer Division 3 champions, a Folkloric Dance group who are invited to perform outside the school in a variety venues, and this year, our Eagle Band traveled to Arkansas and Tennessee to perform. Amazingly and much to our delight, our school has just been selected by the National School Choice Week to be featured on their website as part of their Highlighting Happiness Series. Please click National School Choice to read the story. To read Principal Knittle's and Mrs. Vasquez' answers to five importat questions please click Five Questions .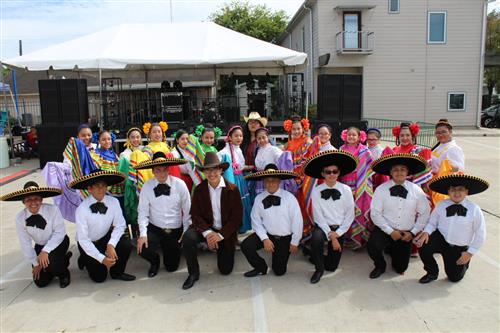 Parents are always welcome at Burbank. Our PTO meets on Tuesdays in the Parent Room in B116. There are morning meetings with the Principal every first Friday of the month where our parents and community are informed of what's going on at our school as well as providing an opportunity to express their ideas or concerns. In addition, each academy also sponsors parent meetings, one of them specifically for the Dual Language parents, which take place on Tuesday evenings on a monthly basis. There are four Family Nights throughout the year led by the content area teachers which provide an excellent opportunity for parents to see what their children are doing in school. Burbank is dedicated to Parental Involvement 110%! As a result, Burbank has been honored by HISD's Family and Community Engagement Department (FACE) with a Platinum Certification as a Family Friendly School. Please click FACE Letter Family Friendly School to read the details of the designation.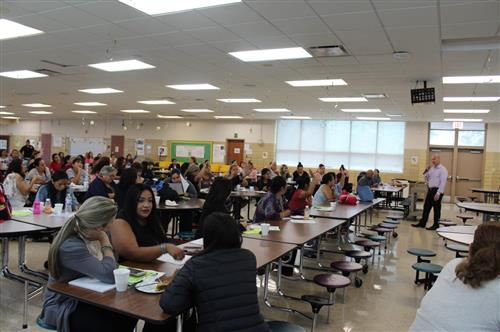 Please feel free to browse our site and learn about our programs and activities. If you have any questions or would like more information about our school, please contact our Magnet Vanguard Coordinator Amanda Vasquez via email by clicking her name or by phone at 713-696-2720.