Return to Headlines
The Night Gardener at Burbank
FAMILY LITERACY NIGHT 2019
The Night Gardener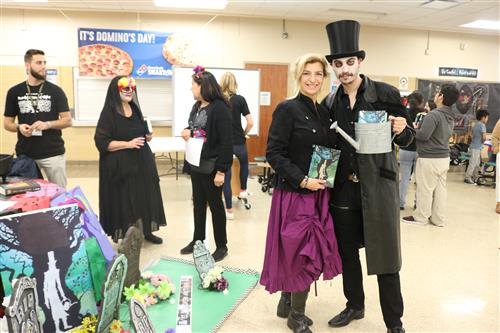 On the evening of October 23, 2019, Burbank's parents, students, and teachers celebrated their Seventeenth Annual Literacy Night. The entire school was buzzing with activity, from the cafeteria, to the four corners, ending in the gym. As has been the custom for the past nine years, our students participate in a school-wide activity called "One Semester, One Book". Every student is given a copy of an age-appropriate book written by a contemporary author. In the following six weeks they read the book and participate in activities that have been carefully planned by the English Language Arts Department to entertain, engage, and enable our students to increase their reading comprehension. At the end of the six weeks, during Literacy Night, the book's author is invited to visit our school, talk to our parents and students, and spend some time in our school.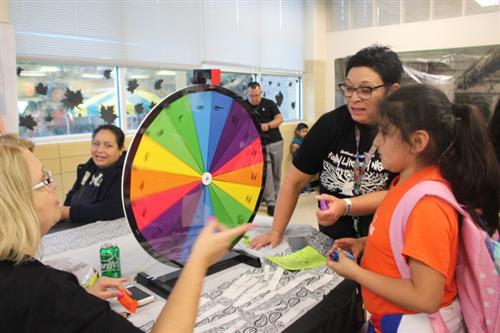 This year's book was The Night Gardener, a riveting story about two abandoned Irish siblings who travel to work as servants at a creepy, crumbling English manor house. The house and its family, however, are not what they seem, and the children find themselves confronted with a ghost and a curse which puts their very lives in danger. It is a spooky tale, but it's also a story about human greed and the power of storytelling. The book has won "The Canadian Association Book of the Year Award" and the "TD Canadian Children's Literature Award" for 2014. In addition, Disney has bought the rights to the story which is in production to be released soon!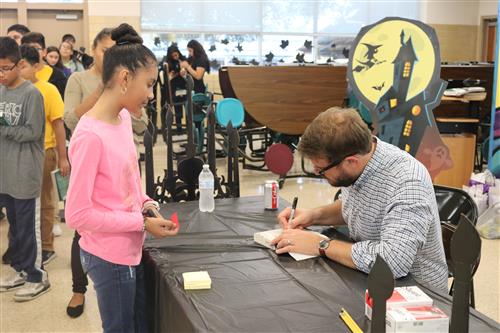 The book's author is Jonathan Auxier. He is a native of Vancouver, Canada, but is currently living in Pittsburg Pennsylvania. At the Literacy Night, our students met him and had their book signed by him. Our school organizations, Karate Demo Team, Las Aguilas de Oro, and our Twirlers, performed in the cafeteria just before our parents and students went to the tables and participated in the games which were organized by the Reading and English Departments.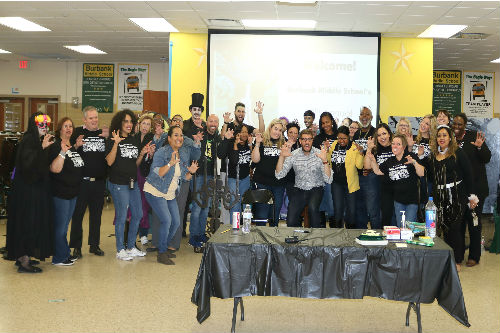 As usual, Burbank's PTO parents were present, always supporting our students and our school. At evening's end, everyone was tired but very happy. Many thanks to our Principal Knittle for his unwavering support. Special thanks go to Ms. Fry, Ms. Robinson, Ms. Boswell-Jones, Mr. Valentino, and the entire Reading and English Departments who worked so diligently to ensure our Literacy Night was a success. Enjoy our photo gallery and be sure to click on the link below to view a special video prepared by our Tech teacher Mr. Luviano.
Burbank Middle School Family Night Video
Photos by Vanessa Carranza