Return to Headlines
"Guardianes del Legado Hispano"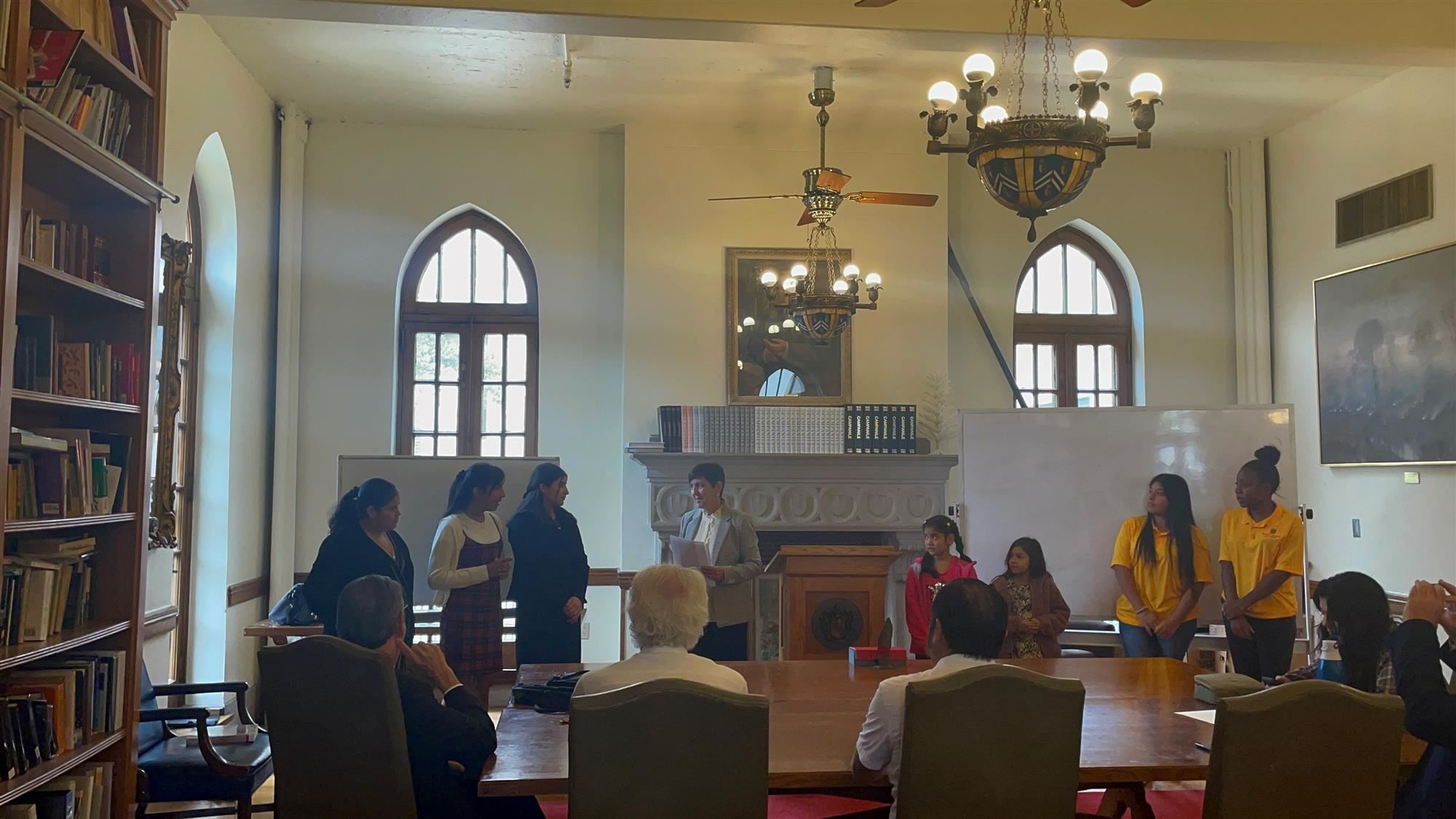 FINAL COMPETITION OF PROJECTS
"GUARDIANES DEL LEGADO HISPANO"
The Spanish Consulate in Houston sponsored a competition of projects designed to promote the knowledge of the road that the Spanish people and their descendants have traveled through time in the new world. This royal road or "El Camino Real" has been traversed by many generations in America, bringing people from places such as the Canary Islands, who came to Texas and founded, among others, the City of San Antonio. The projects are aimed at raising awareness of the roots of the Hispanic legacy, whether historical, cultural, or linguistic, that enrich North American culture.
Students of all grade levels are encouraged to participate under the supervision of their teacher. This year's first finalists were three teams of students from Patterson Elementary, Oak Cliff High School, and Burbank Middle School. They attended the finalists' competition at Baker College at Rice University on October 4, 2022, where they presented their projects in front of a panel of judges. Not only did they present their project, but there was also a period of questions and answers between the panel and the participants.
Burbank's Team was made up of Evelyn García Rivera, Johanna Machuca, and Sofía Lobera. Their project was called "El Escudo de la Familia" (The Family's Shield), in which each of them explored the origins and legacy associated with their family name. We are proud to announce that Burbank's Team won the first prize, which is the "Historical Legacy Landmark Award" - "El Hito del Legado Histórico". They will receive their award at a later ceremony to be held on October 26, 2022. The location will be announced at a later date.
Burbank's Team was accompanied to the event by their teacher, Dr. Mary Velasquez, as well as our Spanish visiting teacher, Ms. Carmen Campos Lorite. Congratulations to Evelyn, Johanna, and Sofía on a job well done!