Return to Headlines
FALL FAMILY MAGNET NIGHT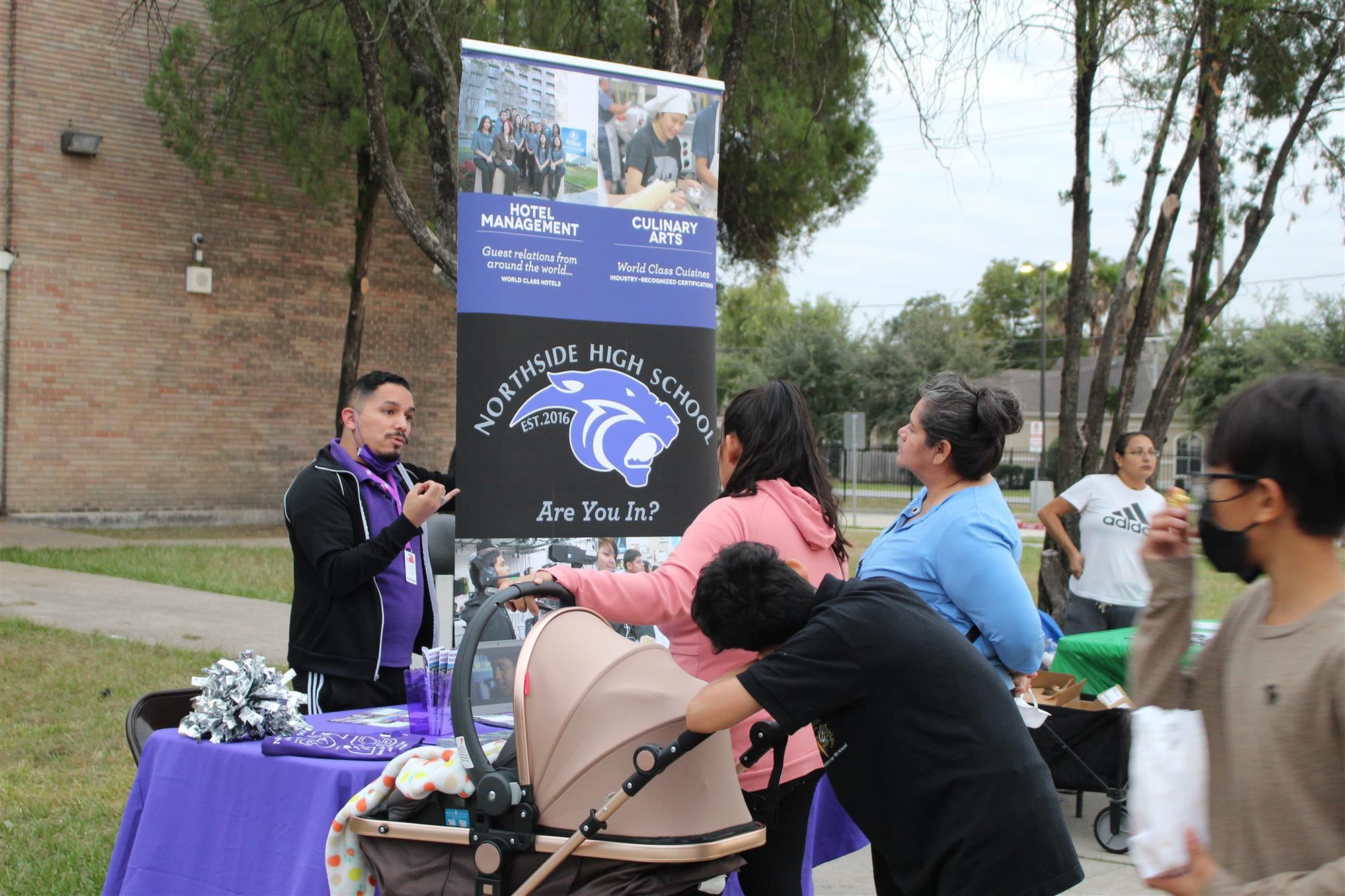 On Thursday, October 27, 2022, Burbank Middle School held its Second Annual Fall Family Magnet Night, welcoming its parents and community to an event which was made possible through a very generous grant from Avenue CDC. Members of our community that were present were Kingdom Kids from Bethel Church, Big Power Yoga, Urban Harvest, IBN SINA, the Houston Food Bank and Z-fitness. We also had Sam Houston Math, Science, and Technology Center and Northside High School on hand to talk about the offerings at their schools. Our Magnet Coordinator, Ms. Amanda Vasquez, welcomed everyone to our campus and invited them to visit the many informative booths that had been set up.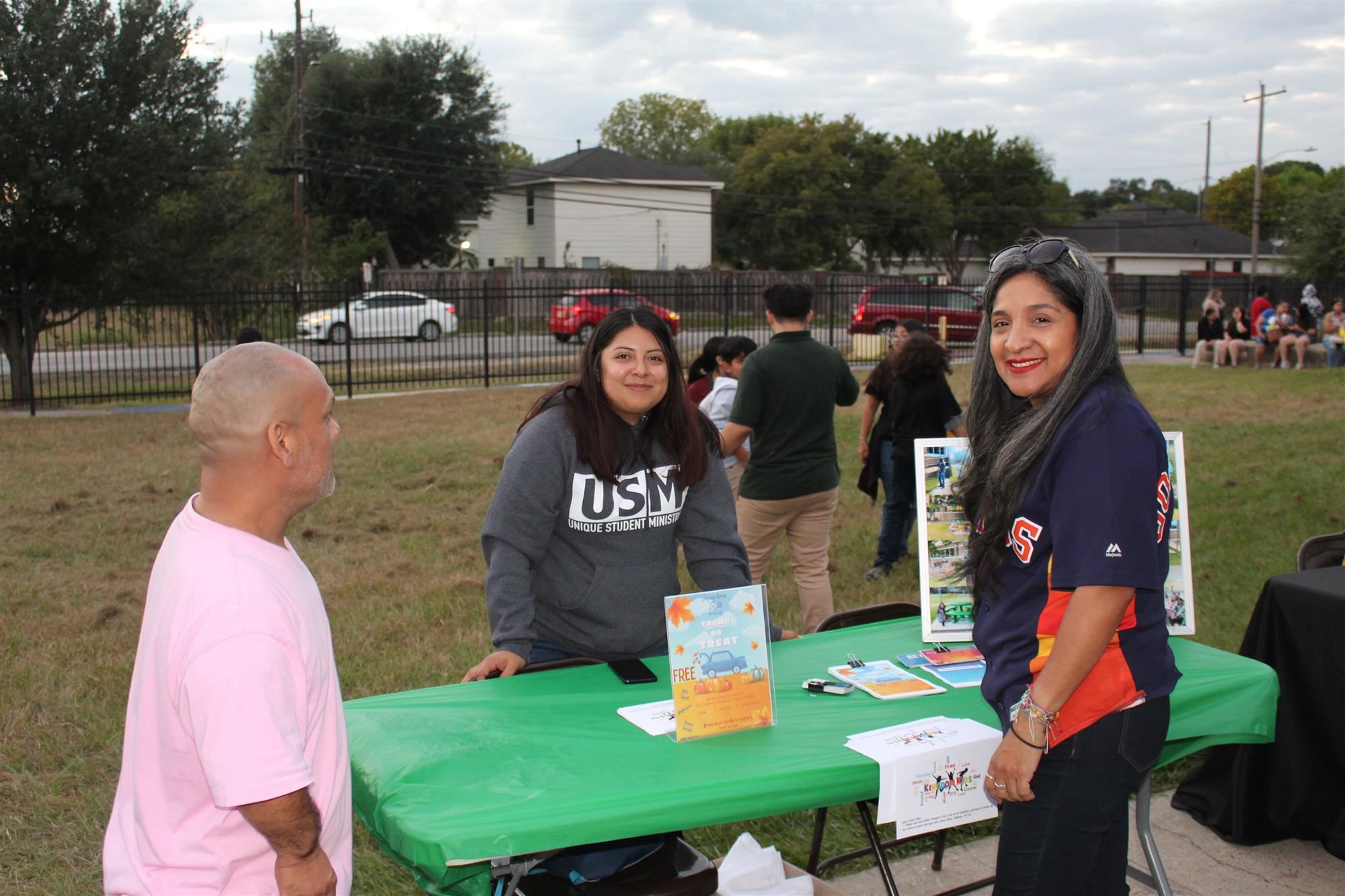 There were also fun booths, such as the Cheerleaders' booth, where they offered face painting, and the National Junior Honor Society booth, where you could take part in creative activities. A Fall Photo Booth was available as well, where students and their families would be able to take their photo in a setting that reminded us of the fall season that is just upon us.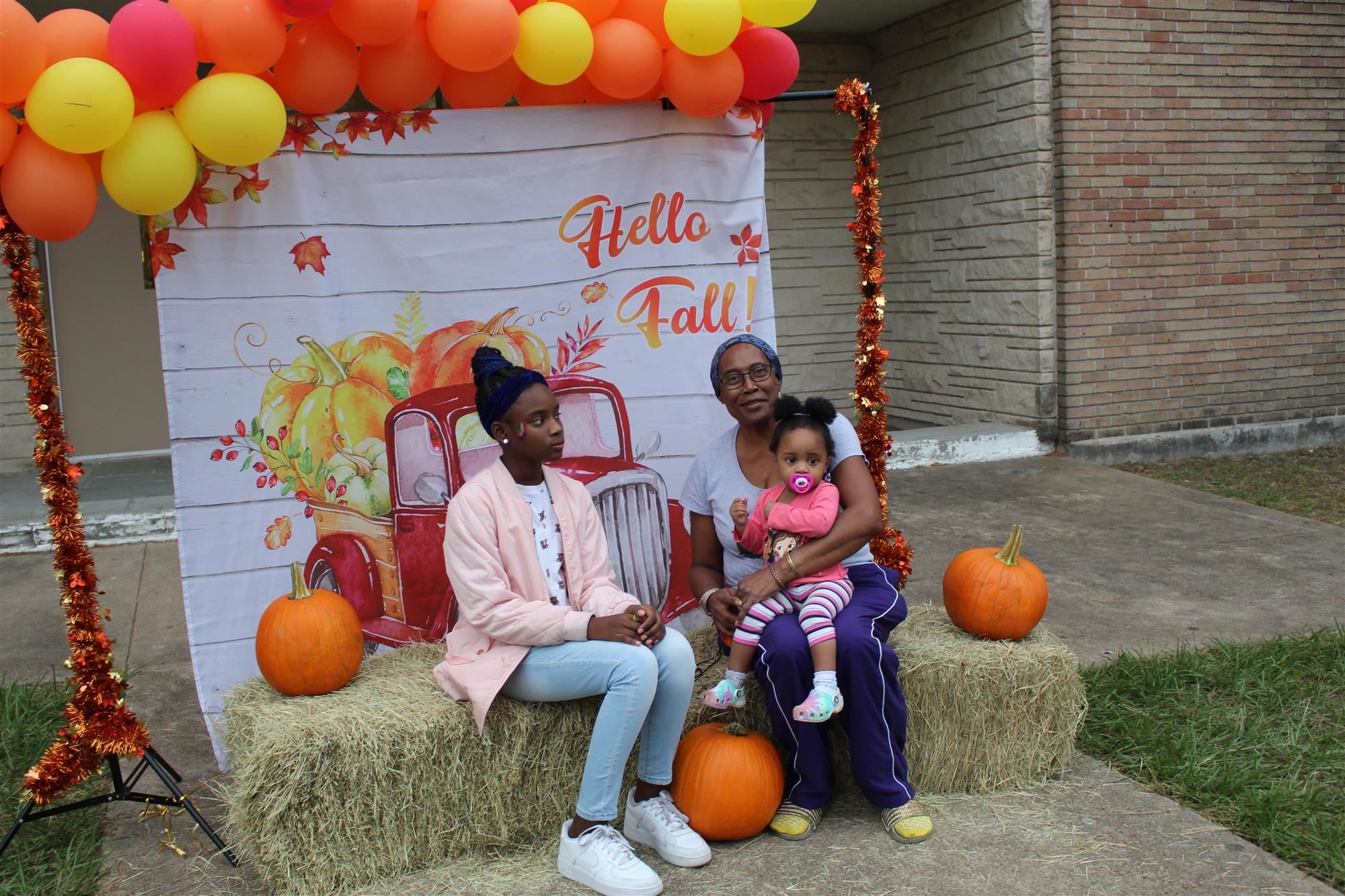 Besides the opportunity to visit the many informative and fun booths, a much anticipated part of the activities included a Day of the Dead Parade ("Día de los Muertos"), put together by our Las Aguilas de Oro folkloric dance troupe under the direction of Dr. Mary Velasquez. The "Día de los Muertos" parade is a very typical and traditional activity meant to commemorate and honor the dead. This parade represents a blend of Mesoamerican ritual, traditional religion, and Spanish culture. Families welcome back their deceased relatives for a little while, remembering their lives with food and drink and a celebration.
To that effect, they create an "altar" that is festive and full of food and mementos. Our students created their own, which was on display in the four corners section of the C hall in our school.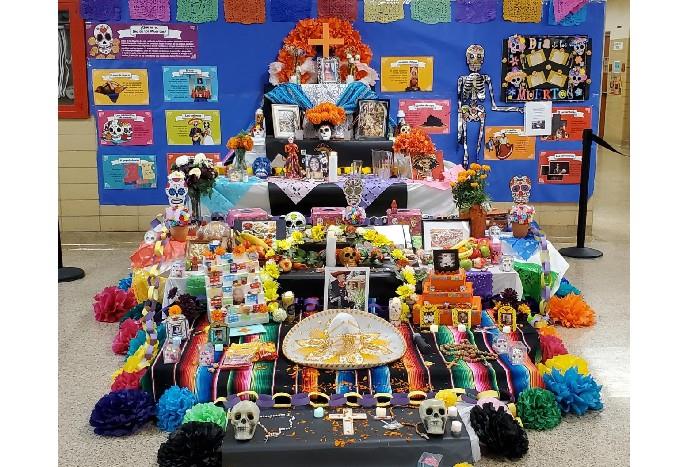 Our Wraparound Specialist, Ms. Perla Martinez, was on hand to provide information about the Wraparound Services and our Police Officer Steptoe was distributing safety tips to our parents regarding Halloween. And last but not least, our PTO helped serve pizza, popcorn and water to all our visitors throughout the event, which was made possible through the Avenue CDC grant.
We would like to take this opportunity to thank Avenue CDC for funding our event for the second year in a row. Our students and parents greatly appreciated it!
Please enjoy the photos and a short video of our event.
2022 Dia de los Muertos Parade
This parade is a blend of Mesoamerican ritual, traditional religion, and Spanish culture. Presented by Burbank Middle School Las Aguilas de Oro Ballet Folklorico.