Return to Headlines
KickStart Kids Fall Qualifier Results!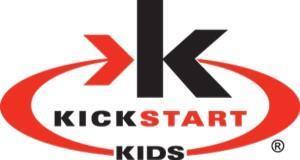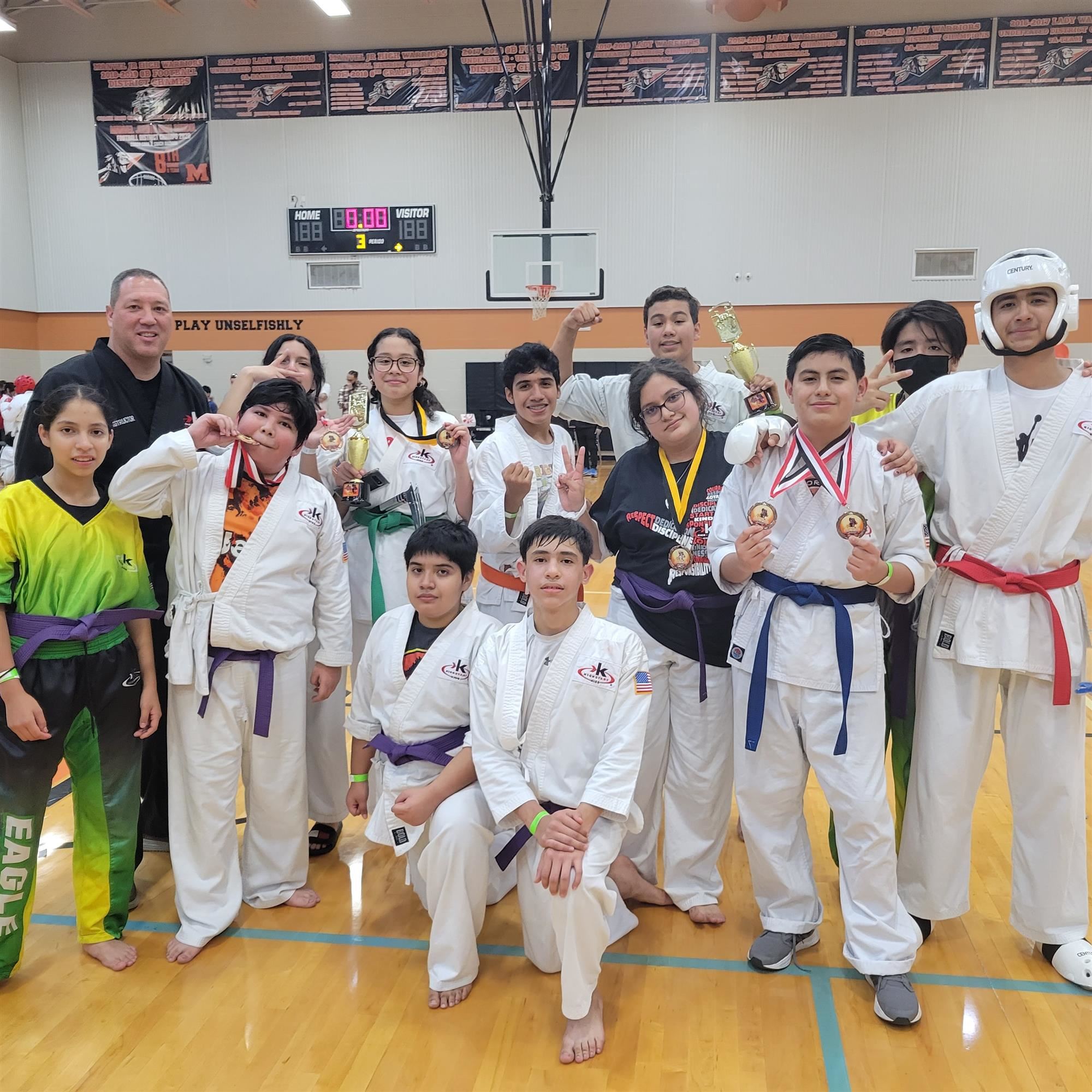 On Saturday, November 12, 2022, our Burbank Middle School's KickStart Kids Karate students traveled to Manvel, Texas, to take part in the Region 1 Fall Qualifier Tournament, accompanied by their sensei, Master Mark Beel. There are two tournaments where students can participate, a Fall Qualifier in November, and the Spring Qualifier on February 18, 2023.
For this Fall Qualifier, our team was made up of 11 karate students who competed to earn a spot in the Regional Tournament which will take place next March. These were the students participating:
David Gonzalez, Adriana Flores, Samuel Lerma, Giovanni Martinez, Elsy Lopez, Eder Castillo, Brandon Reyes, Ariany Chevez, Yaret Zamora, Yaretzi Andres Benito, and Xavier Torres.
Master Beel reported these results:
REGION I FALL QUALIFIER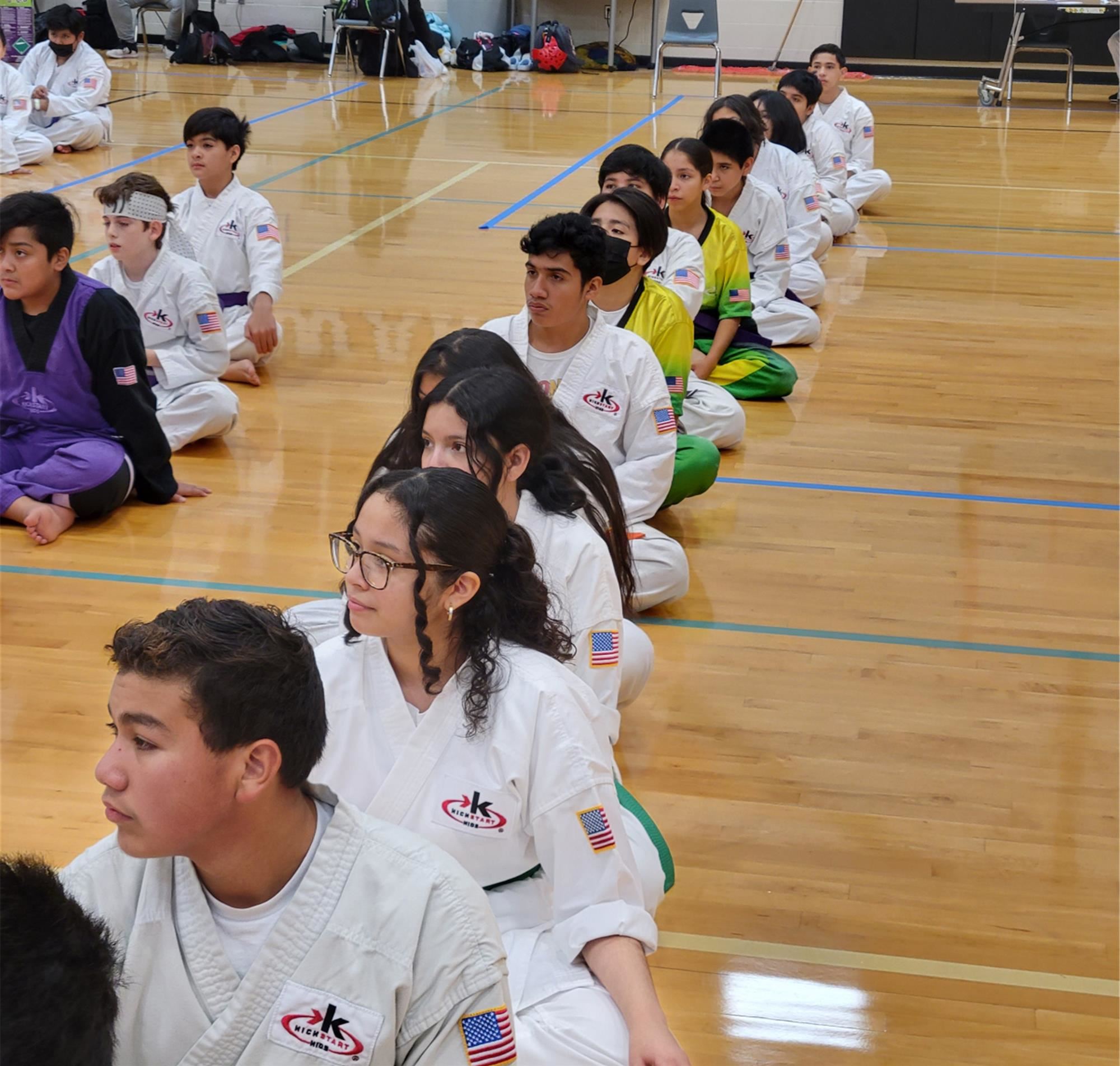 We had our KickStart qualifier tournament this past weekend and a group of Burbank students represented us well. Please help me with congratulating the following students:
Yaret Zamora 3rd place in Sparring
Giovanni Martinez 3rd place in Sparring
Brandon Reyes 3rd place in forms
Elsy Lopez 2nd place in sparring & 3rd place in forms
Xavier Torres 3rd place in sparring and forms
High school students from Burbank:
Reina Rodrigues 1st place in weapons forms & 2nd place in sparring
Andrea Bustillo 3rd place in forms
Isaac Arzapala 1st in forms
Jose Gonzales 3rd in sparring
All these divisions have over 15 students competing per division, making this a tough competition. All our students did very well, and I am very proud of all our students who placed and qualified to participate in the Regional Competition next spring!
Master Beel
KickStart Kids
Burbank Middle School