Return to Headlines
BE A MIDDLE SCHOOL STUDENT FOR A DAY!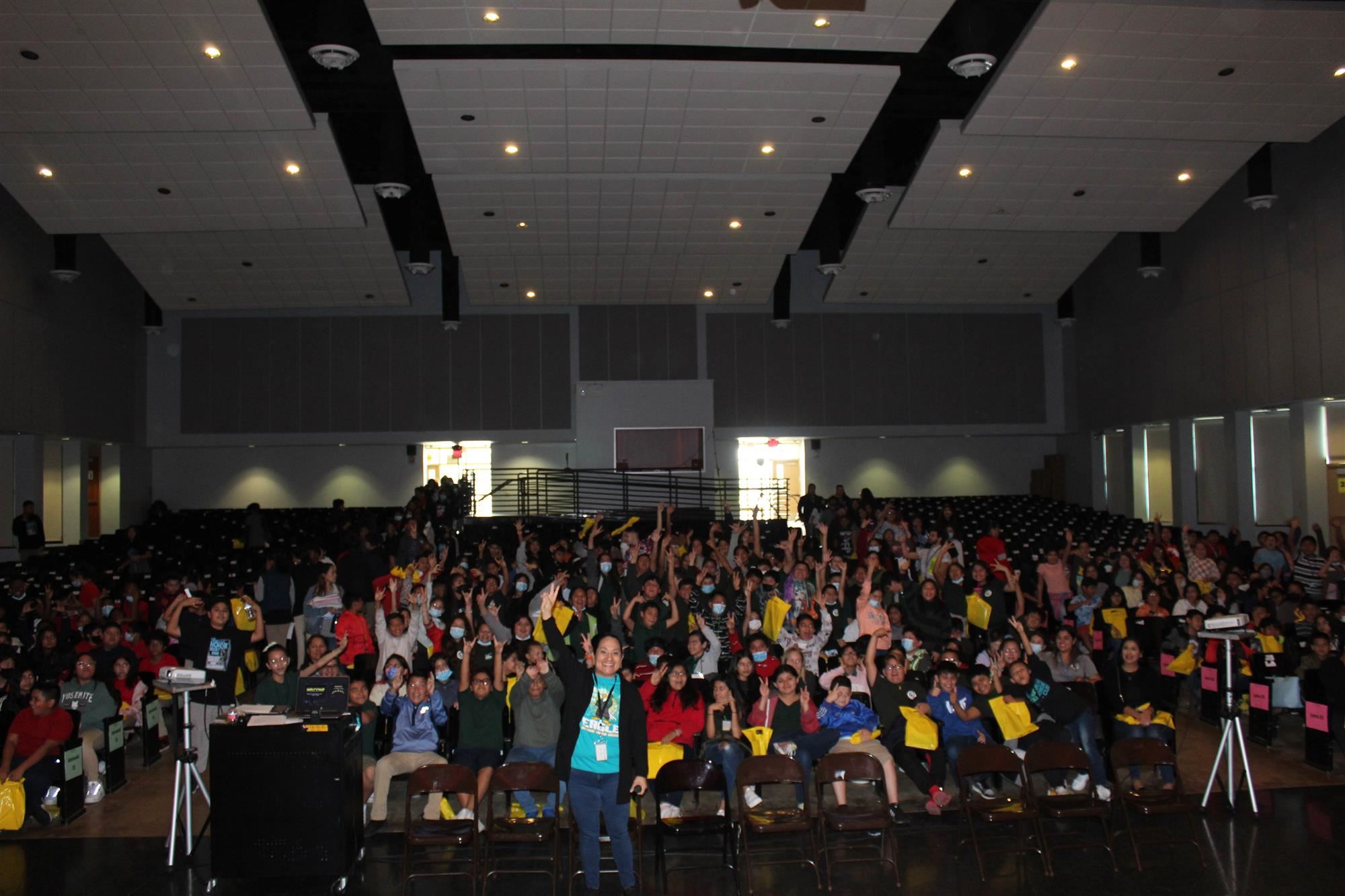 BE A MIDDLE SCHOOL STUDENT
FOR A DAY!
After a two-year hiatus, Burbank Middle School was able to welcome our neighborhood fifth graders once again to our school! It was a very happy occasion, for which our students and teachers had prepared a wonderful program to greet our future Eagles.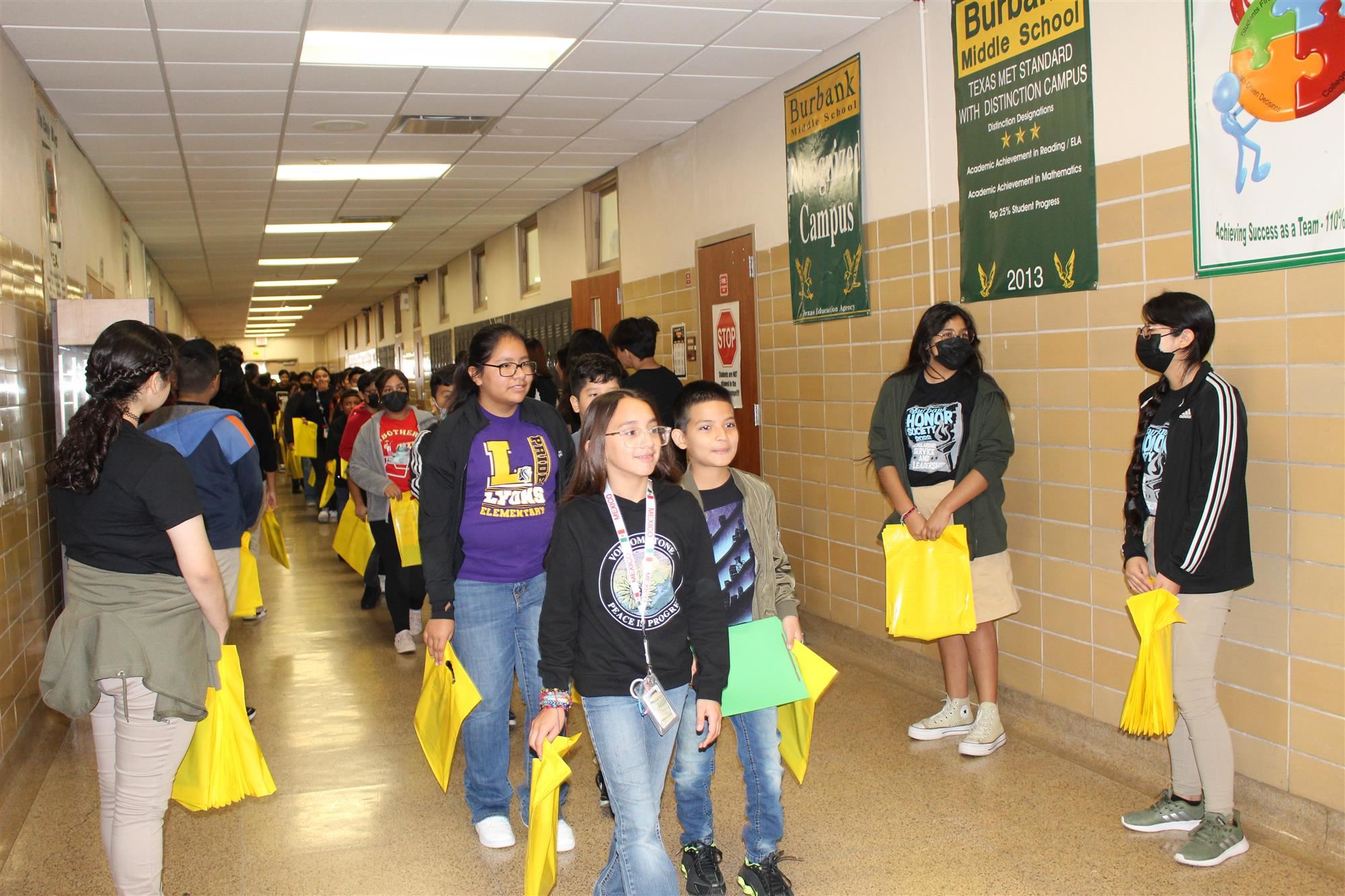 As our visitors disembarked their buses along the G-Wing, they were greeted with a goodie bag handed out by representatives of our school programs: the National Junior Honor Society (NJHS) members, Ballet Folklorico, KickStart Kids Karate, Eagle Choir and Theater Troupe, Eagle Band, and our Fabulous Eagle Cheerleaders.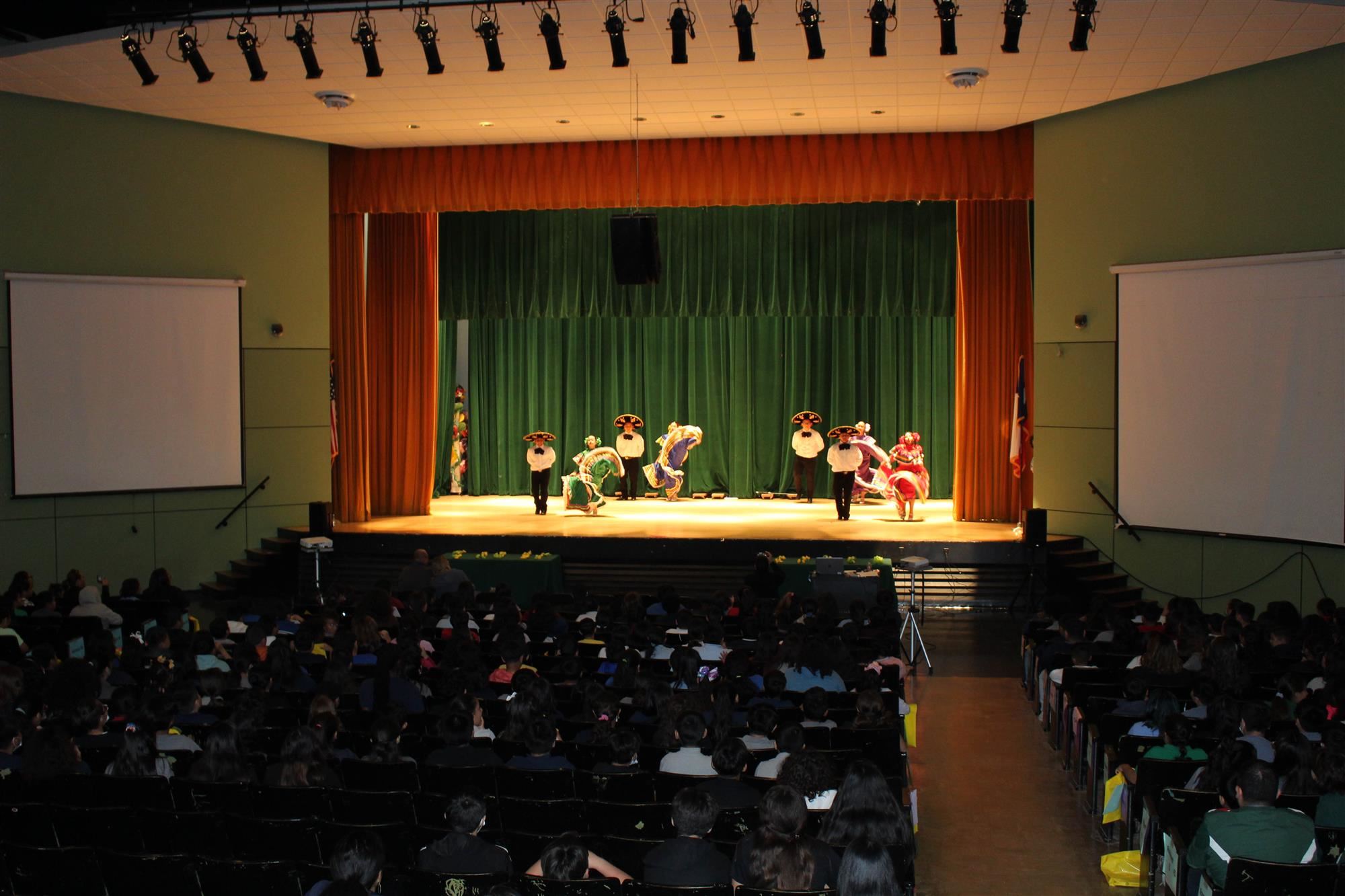 Once inside the auditorium, our Magnet Coordinator spoke about all the activities and programs our students enjoy as she introduced the various presentations. The energy and enthusiasm were palpable as our visitors cheered and applauded our student performers.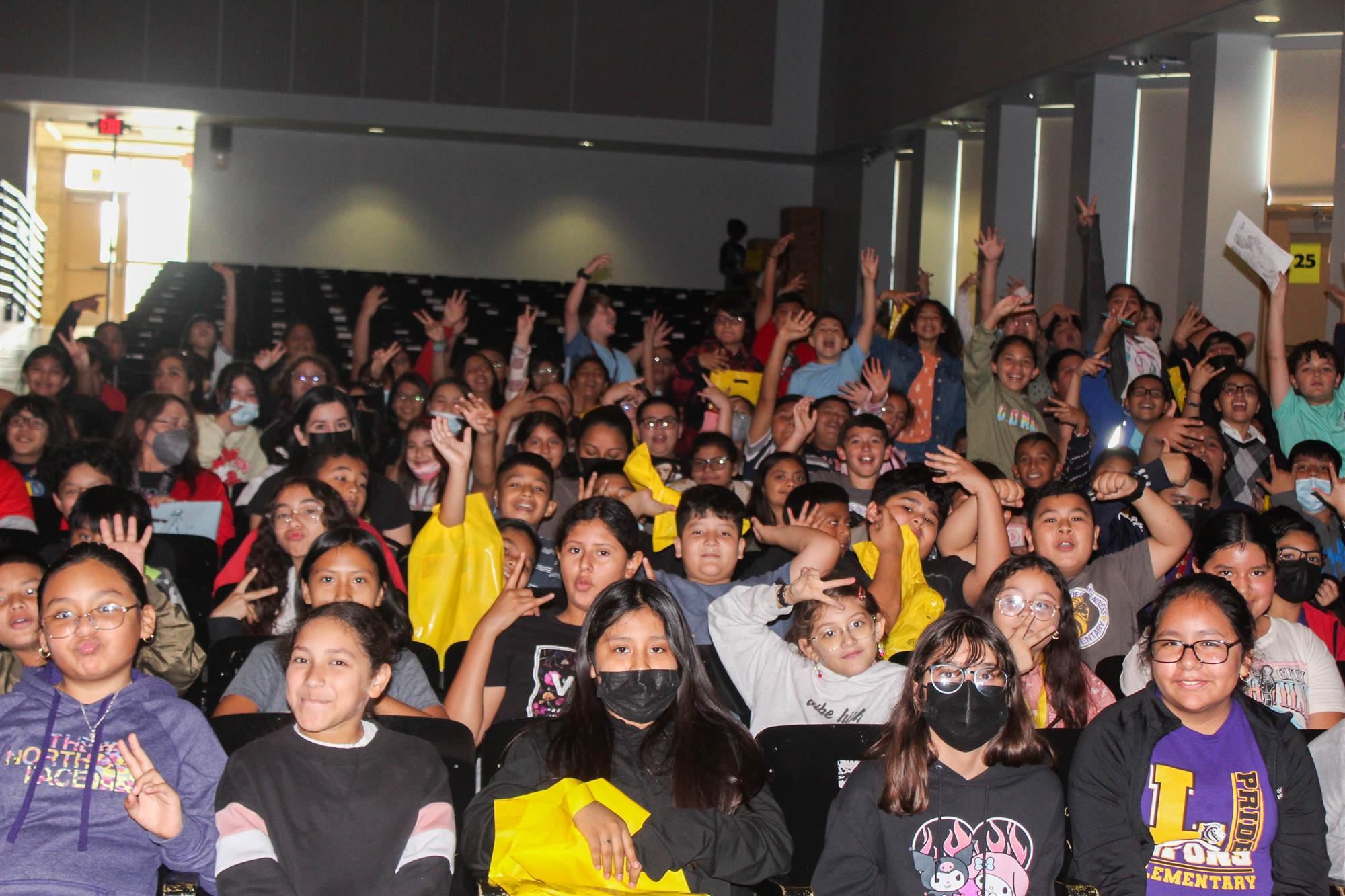 Once the program was over, each of our student guides took charge of a group of students to take them around our school, visiting classrooms and computer labs.
Our visiting students are currently attending the following schools:
* Northline * Lyons * Cook * Moreno * Ketelsen * Roosevelt * Coop * Herrera *
* Janowski * DeChaumes *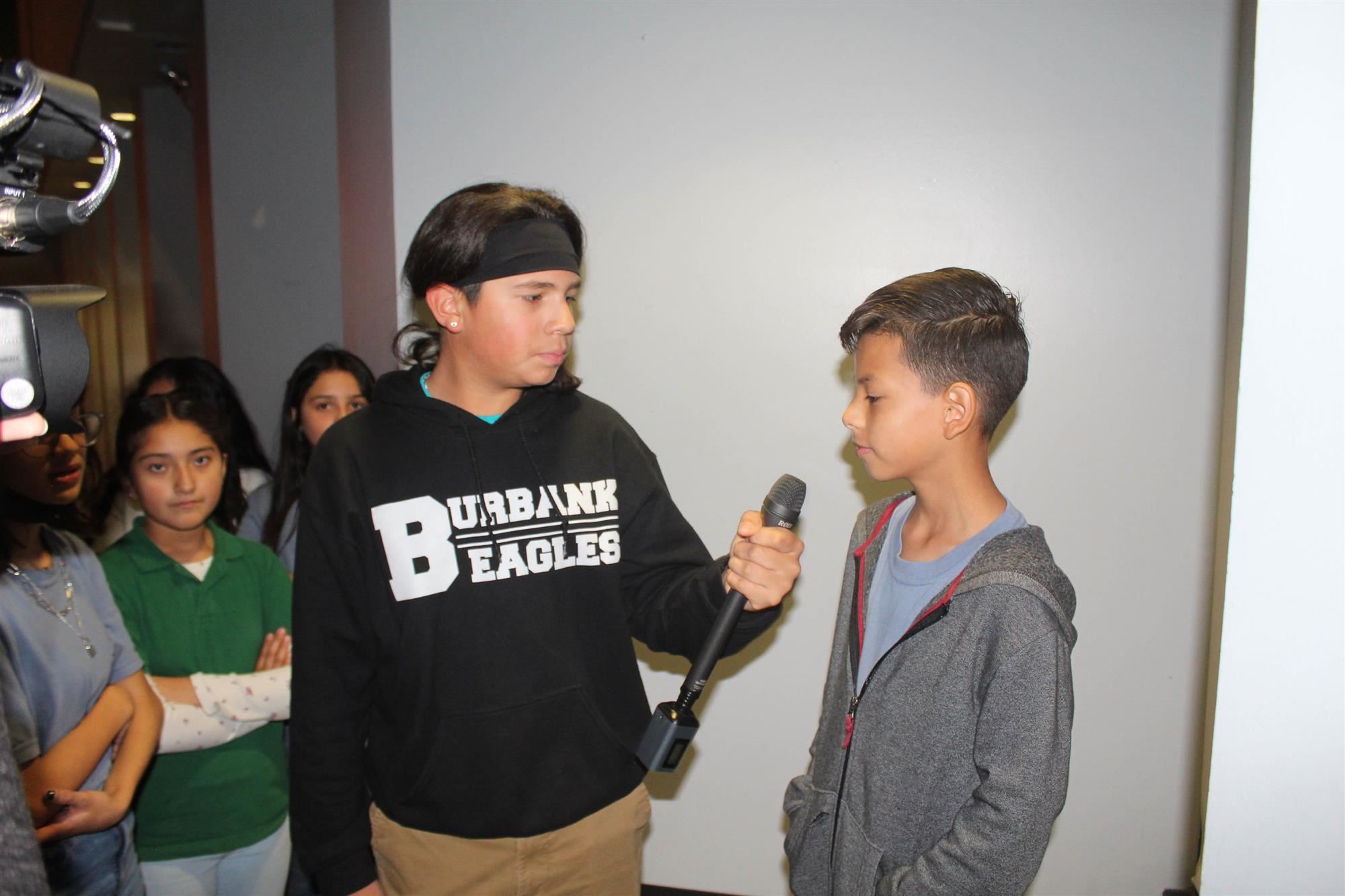 Some of our visitors were interviewed by our intrepid reporters from The Burbank Show. Click The Burbank Show section to view the newest edition!
We hope that our visitors had a wonderful time at our school and that they will decide to become part of the Eagle Family next year! To apply for our Magnet Program, please call Ms. Vasquez at 713-696-2720 or email her at Amanda Vasquez.
Enjoy the pictures, courtesy of Mr. Luviano.