Return to Headlines
Registration and Enrollment 2020 -2021
Tinsley Registration - Fall 2020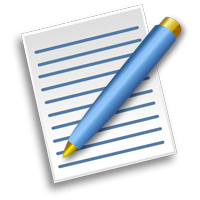 -Enrollment Form: English
2020 – 2021 Online Enrollment Information
Información de inscripción en línea 2020-2021
New 1-5 Student Enrollment
Registration will begin online August 10, 2020. All documents on the checklist, enrollment packet, and proof of residency are required for new student registrations in First through Fifth Grade. All original documents must be photocopied and sent via email to the registrar at dramos2@houstonisd.org. Enrollment is based on a first come, first serve basis with all completed registration information. HISD does not allow schools to hold spaces for new incoming students. All incomplete forms will not be processed.
Nueva matrícula de estudiantes 1-5
La inscripción comenzará en línea el 10 de agosto de 2020. Todos los documentos de la lista de verificación, el paquete de inscripción y el comprobante de residencia son obligatorios para las nuevas inscripciones de estudiantes de primero a quinto grado. Todos los documentos originales deben fotocopiarse y enviarse por correo electrónico al registrador en dramos2@houstonisd.org. La inscripción se basa en un orden de llegada con toda la información de registro completa. HISD no permite que las escuelas tengan espacios para nuevos estudiantes entrantes. Todos los formularios incompletos no serán procesados.
Documents Needed Checklist:
• Driver's License or Valid Photo ID
• Proof of Address (Current apartment lease or mortgage bill with student's name on it)
• Child's Birth Certificate, or Passport (must be original, no copies)
• Child's Social Security Card
• Current Immunization Records will all immunizations up to date
• Report Card or withdrawal papers from previous school indicating child's grade placement
• Special Education Paperwork (current ARD) if applicable
• I-94 Card (if applicable)
Documentos necesarios:
• Licencia de conducir o identificación con foto
• Comprobante de domicilio (contrato de alquiler actual del apartamento o factura de la hipoteca con el nombre del estudiante)
• Certificado de nacimiento del niño o pasaporte (debe ser original, sin copias)
• Tarjeta de seguro social del niño
• Los registros de vacunación actuales tendrán todas las vacunas actualizadas
• Boleta de calificaciones o documentos de retiro de la escuela anterior que indican la colocación de grado del niño
• Papeleo de educación especial (ARD actual) si corresponde
• Tarjeta I-94 (si corresponde)