Return to Headlines
Get to Know Our Teachers of the Year
The Thomas MS family would love to congratulate our 2020-2021 Teachers of the Year! We are so proud of their hard work and efforts of getting better every single day during this year of flexibility. See our TOY interviews below!
Ms. Marian D. Thomas- SLL Teacher- 1st Year Teacher of the Year
Ms. Tiffiny C. Reckley- Band Director- 2020-2021 Teacher of the Year
1st Year Teacher of the Year- Marian D. Thomas, SLL Teacher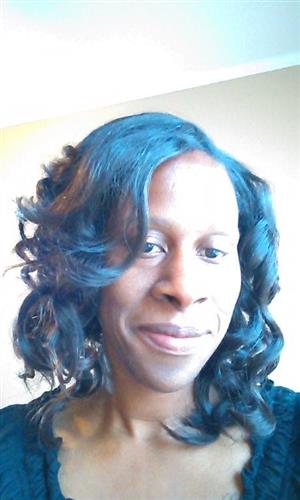 Why did you choose to become a teacher?
I let God steer me in the direction of becoming a teacher. Being an educator was not the initial plan. My pastor told me that I would end up teaching people, and I said, "no way!" . As I opened my mind to it, this is where I ended up. I'm not yet an expert; I transitioned into teaching as a second career. Everywhere I have worked, I have always had a teaching role. When I worked in the medical field, I noticed that I was always training someone and teaching them what I had learned. I worked for a company for 18 years, where they would send the "untrainable" people to me and I found different ways to hep them to learn.
How do you cultivate a positive relationships with students and families?
We call families every week, with some type of positive feedback and also areas that our students have room to grow in. Building these relationships are all about keeping families informed and aware. I communicate in any way that I can with our parents to accommodate them. Meeting parents where they are at is key, especially in special education. For students, I treat them like they are my own children. I expect a lot out of them, because I know they are capable of it.
How do you keep students motivated and engaged?
It has been hard with the hybrid set up, but we offer incentives and show students how the work they are doing in school, is going to effect them outside of school, and how it will relate to real life situations. A lot of these things they will have to know and use, even if they think, as kids, they don't need to know it. I try to relate it back and make it personal for them.
What valuable tools or professional development have you gained this year?
I have enjoyed the in class observations. It has challenged me to go beyond. The Lead4Ward resources have been helpful. Although they are not for Special Education specifically, I take it and modify it to what we need. A-180 meetings have been very helpful, especially coming new into the field. I'm still getting used to the language in education, so I try to learn from everything provided. We have had so much training! Ms. Bayne, our campus New Teacher Coach, has been an amazing resource, too!
What's the best part of teaching that you've experienced this year?
Watching the students learn. There have been a lot of moments that I have enjoyed. Watching students have that "a ha" moment has been the best. So mant of my students say "I can't do it", before they even try it. Now, we have made progress to where they will at least try it before they say what they can't do. Then they realize it's not so bad. Students are realizing that they do have the capabilities, and realize that it is easy and within their scope of grasp. Seeing my students trying and growing has been the best part.
2020-2021 Teacher of the Year- Tiffiny C. Reckley, Band Director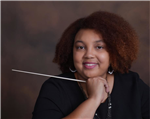 Why did you choose to become a teacher?
Growing up, my mother was a classroom teacher and, later, a school administrator. I spent so much time in schools, I swore that I never wanted to be a teacher. When I took my first band class in high school, it changed my life, and I knew then that I wanted to do this for the rest of my life. Growing up in Brooklyn, NY, life wasn't always safe, but school was. School and band became places where I flourished, grew, felt safe, and had a positive outlet. It was important to me to be the teacher that not only embodies that, but who also creates that reality for my students, as well. I see the impact of being an educator going beyond my students daily lives in my four walls, but also how we affect families and strengthen the community. I love seeing the amazing growth in my students, and look forward to how they will change society in a bold way!
How do you cultivate a positive relationships with students and families?
I allow students to open up and actually listen, and try to be slow to anger. I really care about each and every single student. I teach them to be better versions of themselves, while holding them to high expectations. My students know that if I make a mistake, I'll be the first to admit it, and that mistakes are how we learn and grow. So we welcome the mistakes, and celebrate all the successes, no matter how small. My kiddos know I'm also about business, and that I expect excellence. Excellence is nothing without consistency and fairness. To expect this, you have to model, and a big piece of that is keeping families informed. Teaching band is a very intricate and complicated thing with a lot of moving pieces. We usually have more students than many other classes, but I treat each indivudal and their learning with respect, because they deserve no less. I want families to be able to support the learning of the student, and that takes educating the family sometimes, too. No one person can do it alone, it takes a village to support our students.
How do you keep students motivated and engaged?
I'm as authentic as can be. I like to laugh and make jokes. I make sound effects, dance, and play games. This even means having students teach me about things that are important to them like music, culture, and current events! I love allowing students to hold the driver's seat and steer for a while. They have some input on the things we do, which means they can learn to make smart decisions in their own education. I take the time to recognize when someone may need help, or extra time, and I take my time to make sure each student understands, even if I have to reteach it "a million" times. This year, because we have not been on instruments, I've had to create almost all of the content I teach with, so I've tried to do things that I know the students will not only learn the standards, but also find some way to make it relevant to their lives, and, of course, fun! We have a good variety of platforms, and I try to mix it up and add new things all the time, even if they don't work out.
What valuable tools or professional development have you gained this year?
I did not realize how much I would grow to love acadmic instructional technology. I have been using technology in the classroom for years now, but with the hybrid learning structure, I dove into finding new ways that I could teach concepts I've taught the same way for years. It helped me find my own gaps in teaching. I attended a lot of professional development just to learn new platforms that would make learning not only fun for my students, but also push them to think critically and creatively, as well. Not only have I had the pleasure of learning these things, but I have also shared my learning and provided professional development on these things to my entire Cougar family. Teaching others what I have learned has allowed me to practice even more on these things. It's been extremely fun to explore and grow myself, even in this W.I.L.D. and crazy year of flexibility.
What's the best part of teaching that you've experienced this year?
The best part of teaching this year, by far, has been taking a step back from the regular routine, trying new things, and seeing my students soar. Giving myself the freedom to tap into my own creativity, and then push students to do the same, has had some amazing results. The Cougar Band students always make me proud, and never cease to amaze me. We have digital band portfolios, capturing learning moments from throughout the year. We have learned about music and how it is cross-curricular. We learned about all of the families of band instruments, their different parts, and how they produce sound. We learned about over 20 different vocations and avocations, and did a research project on the one that fit us best. For the holidays, we learned the process of programming, and created our own individual holiday concerts to share with our friends and families. We learned about the history of HBCU's and the impact of Black music in history. We learned about the history of protest music and social anthems, and how artists use their platforms to bring awareness to the things they care about that are happening in society, and then we produced our own social anthem songs featured in the Black History Month program. More recently, we've been learning about musical symbols like dynamics, articulations, tempo and rhythms. Soon we will learn our notes on the staff and compose our own music! We would not have been able to do and explore all of these things had it not been for this year. We are truly making the best of it!