Return to Headlines
How To Receive Your TMS Chromebook for 2020-21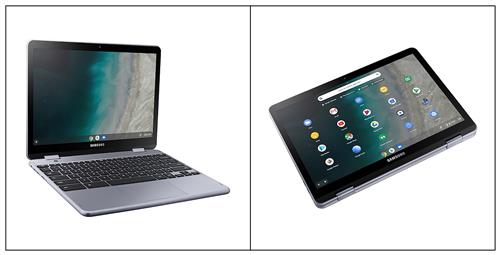 All Tanglewood Middle School students will receive a brand-new Chromebook with a built-in Wifi hotspot for use during the 2020-21 school year. In order to receive your technology bundle, you complete the following steps:
STEP ONE: Download the Parent-Student Agreement
Click on the language version of the form you would like to download from the choices below.
STEP TWO: Complete and print the paperwork.
Both the parent AND the student must read, initial, and sign the agreement form in multiple places. This can be done digitally on your computer. You will need to print the paperwork and bring it with you on your designated pickup date.
Please read all pages carefully.
Pages 2-7 are informational and yours to keep.
Pages 8-10 will need completed and turned in on your designated pick-up date. (Remember, you need one set for each Tanglewood student in your household.)
Pages 8-9 are signed by the parent/guardian
Page 10 is initialed by BOTH the parent/guardian and the student but signed only by the parent/guardian.
STEP THREE: Pick up your chromebook at the school.
Students will be able to pick up their technology bundles on designated dates by their grade level, and at designated times by their last name, as shown below.
Tuesday, 9/1 - 8th Grade

8:30am - 10:30am - Last Names A-J
1:00pm - 3:00pm - Last Names K-Z

Wednesday 9/2 - 7th Grade

8:30am - 10:30am - Last Names A-J
1:00pm - 3:00pm - Last Names K-Z

Thursday 9/3 - 6th Grade

8:30am - 10:30am - Last Names A-J
1:00pm - 3:00pm - Last Names K-Z
IMPORTANT INSTRUCTIONS
You will first pull into the bus lane at the back parking lot of the campus, and then move to the carpool lines at the front of the school to complete the process.
If you have children in multiple grades, please come to the first date on the list.
You will need to complete the paperwork for EACH student.
STEP FOUR: Complete the Digital Citizenship Course
Our online Parent Digital Citizenship Course is now live. Instructions for finding and completing this course can be found in the PDF you downloaded.
All parents must complete this course and submit one Google Form (found at the end of the course) for each Tanglewood student PRIOR TO YOUR DESIGNATED PICKUP DATE AND TIME.
Students must complete the Student Digital Citizenship Lessons found in Learning.Com (in the Digital Resources of the Hub) prior to your designated pickup date. This course will be available starting August 24, 2020.
You will only need to complete the Parent Digital Citizenship Course once, but please fill out one Google Form for each child at the end of the course.
If you need help getting signed in email Mrs. Railsback by clicking here.